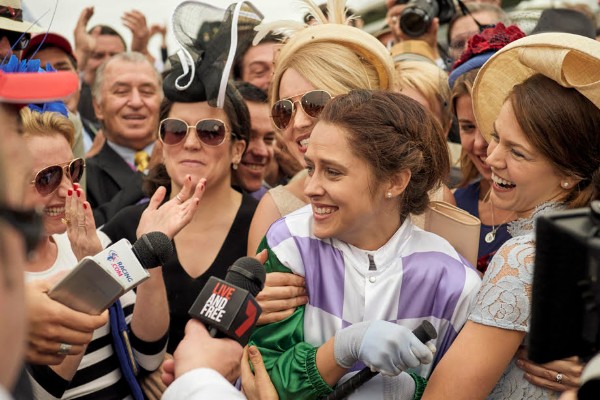 The new Aussie film Ride Like A Girl is movie of firsts.
It tells the story of jockey Michelle Payne, the first woman to win the Melbourne Cup, while the film is the first as a director for Aussie actor Rachel Griffiths.
Michelle and Rachel joined Mark ahead of preview screenings in Brisbane and Michelle tells Mark it was exhausting watching herself race on the big screen.
Ride Like A Girl opens on the 26th of September
Download this podcast here