Impacts on health workforce not yet known as vaccination deadline looms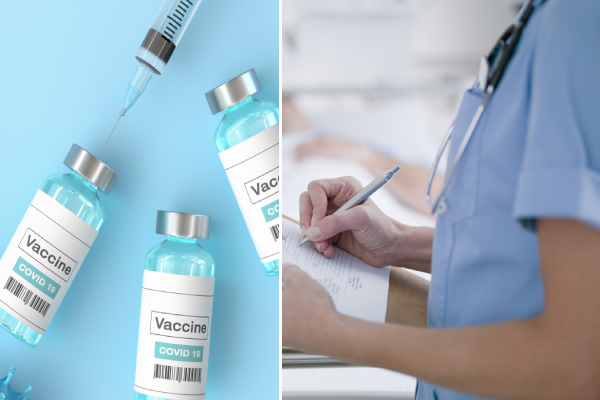 Queensland's hospitals are set to lose thousands of employees by the end of the week as the state's vaccination mandate comes into effect.
To date, around 11 per cent of Queensland Health's 90,000 strong workforce are still yet to have at least one dose of a jab.
On Friday, any unvaccinated worker who does not have an exemption to work or enter patient care facilities will be barred and ordered to take annual or long service leave, or leave without pay.
Secretary of the Queensland Nurses and Midwives Union, Beth Mohle, said first dose vaccination rates were around 90 per cent.
She said it was hard to tell how the workforce may be impacted.
"Every facility is going to be in a different position," she told Scott Emerson.
She said Queensland Health would work with each facility about it to minimise disruption.
"At this stage of course I don't want to box at shadows, we don't know what it is going to be like on the ground but we are doing everything we can … to encourage not only our members but all Queenslanders to get vaccinated as soon as possible."
Press PLAY below to hear why the union wants 'empathetic' discussions with unvaccinated healthcare staff
RELATED
Frontline workers locked in 'game of chicken' with state government
Images: Getty