Frontline workers locked in 'game of chicken' with state government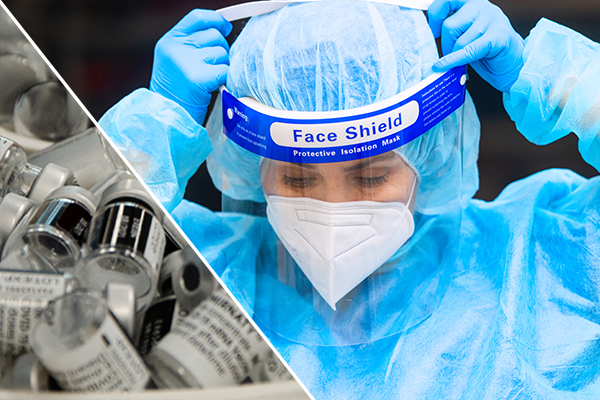 Frontline workers are pushing back against mandatory jabs for frontline workers, threatening legal action. 
The state government has mandated police and Queensland Health workers must be fully vaccinated against coronavirus.
The Queensland Police Union is backing Commissioner Katarina Carroll as she faces legal action over the mandate.
Seven employees, including five police officers, allege the Commissioner's direction is a breach of anti-discrimination laws.
Queensland Police Union President Ian Leavers told Neil Breen he doesn't agree.
"For those people who have genuine exemptions – medical and otherwise – we are supporting them through the process.
"But as a responsible organisation, we sought legal advice and the Commissioner within her authority is able to do this.
"That authority is consistent with other police forces around the country where it has been mandated."
Press PLAY below to hear the Police Union stance explained in full 
Some workers are threatening to quit the field rather than roll up their sleeve, including frontline nurses.
Red Union Support Hub Director Jack McGuire told Neil it's "not just a very small portion of nurses that are worried about this".
"Our main concern, and the concern of all our members, is there are legitimate, necessary workplace health and safety steps that have been skipped.
"If they follow those steps, you may find that some nurses will actually roll up their sleeves and get the jab.
"What we're seeing is the largest game of chicken ever played out in the state."
Press PLAY below to hear what outcomes the Red Union Support Hub expects mandatory vaccines will create 
Image: Getty