'Communities are on their knees': Farmers livid at QLD government's $250m stunt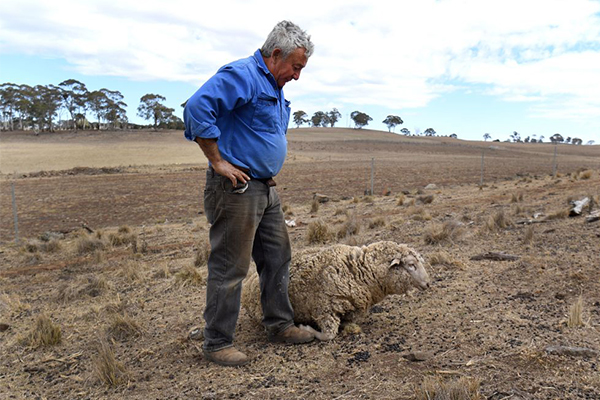 Farmers are "angry and emotional" at the Queensland government for offering $250 million in bonuses to public servants instead of spending the money on drought relief.
Treasurer Jackie Trad announced the one-off $1250 bonus for public servants, insisting it would help stimulate the economy.
The move was widely slammed by those who felt the money could be put to better use, with the Opposition calling it "a cheap political stunt".
AgForce CEO Michael Guerin says the money could buy 2.5 million truckloads of fresh water to help combat the drought.
"What sits behind this at its core is we have a story of human tragedy and environmental tragedy unfolding as we speak across Queensland.
"We have communities literally on their knees… and we have $250 million handed out in the city for bonuses.
"When you're struggling to put food on the table, struggling to keep the last animal on the farm, surely in a decent society you would start with a safety net for all in the community to deal with those basic needs."
Click PLAY below to hear the full interview
Image: William West/AFP/Getty Images
RELATED
QLD public servants' $1250 bonus slammed as 'cheap political stunt'