Australian cameraman reflects on 20 years since 9/11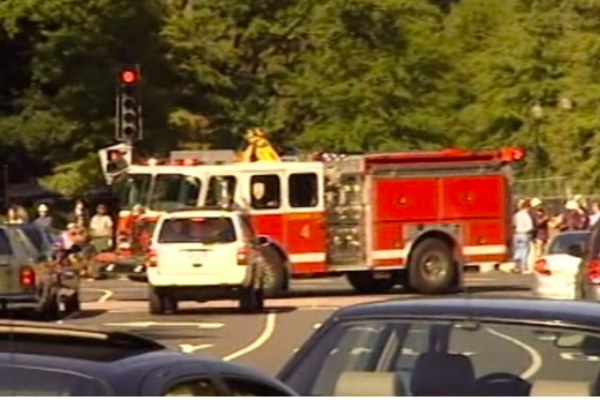 Tomorrow marks the 20th anniversary of the 9/11 terror attacks, where the world changed in the blink of an eye.
Former Australian Prime Minister John Howard was in the United States at the time.
Cameraman Mark Jessop, who is now Nine News Canberra Bureau chief, joined Scott Emerson to reflect on the 20th anniversary.
"It's incredible Scott, leading up to this whole week, it was bringing back thoughts of that day and thinking back how 20 years have passed and how different the world is since that fateful day."
He recalled the moment he saw the Pentagon on fire.
"The Pentagon had been hit while the Prime Minister was doing his press conference."
He said it was an unnerving, scary time.
After leaving Washington, he went to New York to help capture the aftermath of the terror attacks.
He said he spent days capturing the heartbreak and sorrow.
Press PLAY below to hear the moving, and at times, emotional insight from Mark Jessop
Images: Mark Jessop, Nine News 
RELATED
Photographer retells capturing harrowing scenes on the day the world changed