Woman shot in the head in Far North QLD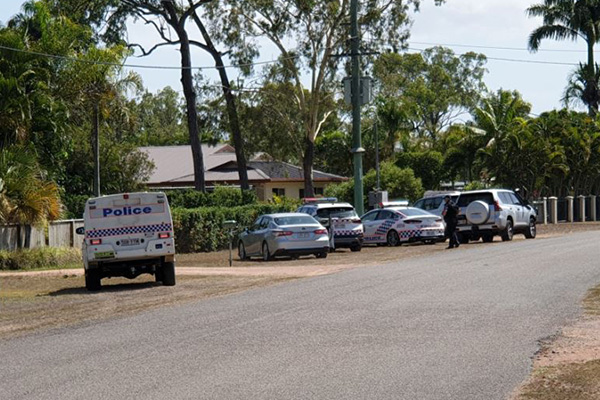 A woman has been shot in the head and three others injured after a business deal gone wrong in Far North Queensland.
Emergency services were called to Gibraltar Road in Rangewood, Townsville, just before 8.30am on Wednesday.
Police say two men were wresting in the garage when the husband stepped out and tried to protect his wife.
A tradie tried to come to the woman's aid but was allegedly hit over the head with a claw hammer.
The woman was taken to Townsville Hospital in a serious condition.
A 48-year-old man was arrested at the scene where a gun was found.
Image: Twitter/JWMartin07