Why Queensland's vaccine rollout is 'more challenging' than other states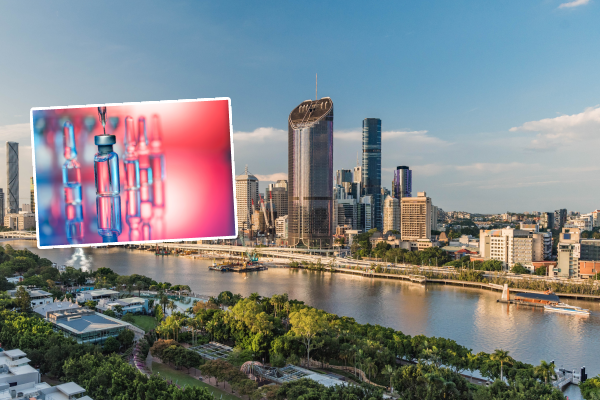 Queensland's vaccination operations coordinator has defended the rollout in the sunshine state, despite Queensland lagging behind most of the country.
Queensland has the second lowest vaccine rate with just 34.2 per cent of people over the age of 16 fully vaccinated and 57.5 per cent have had their first dose.
Acting Deputy Commissioner Shane Chelepy said last week there were over 269,000 vaccines administered and Queensland was in a different position to the southern states battling Delta outbreaks.
"I think we have to recognise that Queensland and Western Australia, which is the other slower state, we are both in different situations to some of our other slower counterparts, we are not in an outbreak," he told Scott Emerson.
"We are rolling the vaccine program out in Queensland in line with the ATAGI advice, and we are not in an outbreak at the moment, so we are putting every bit of vaccine we've got into people's arms.
"The other thing I think we've got to remember is we are a very diverse state, and it does mean that we've got to deliver our vaccines in different ways."
He said people were coming out to be vaccinated in their droves.
"We're delivering vaccines in Queensland a lot more challenging environments than some of our other states, we put vaccines on planes, we put vaccine sin helicopters, we have had people turning up on horseback to be vaccinated."
Press PLAY below to hear more about Queensland's rollout