What Roosters coach Trent Robinson sees as one of the club's greatest strengths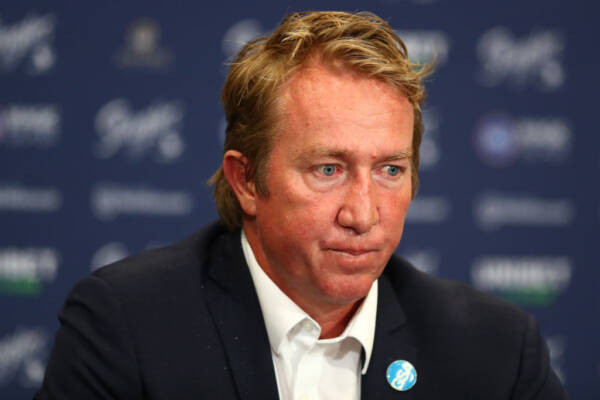 Roosters coach Trent Robinson says it's been a largely positive process to be a part of the NRL hub in Queensland.
He told Peter Psaltis and Paul Vautin on 4BC's Wide World of Sports it's been a "unique" but enjoyable year.
"Yeah it's been brand new for me, I've been coaching for 15 years and this has been quite unique for me," he said.
"It's been one of the most difficult but one of the most enjoyable as well, a mix of the two has been for a busy year."
He says one of the greatest strengths of the club has been how quickly younger, rookie players have adapted.
"I feel like that has been a real strength of ours, getting guys under 10 games to play some really great footy."
He also confirmed Jared Waerea-Hargreaves will be back this weekend.
"Everybody's focussed on attack and defence these days, and that's important we all know how important that is," he said.
"But there's a presence you have go to have on the footy field, and when you are at front row there's no one that's going to lead you, you are going to lead the way on the physical side of the game.
"Jared doesn't look to anybody for any help, he takes it upon himself to lead the way, he plays a physical game, and he sets the tone that way that we want to play and he has certainly done that for a long time for us."
Being in the Queensland NRL hub was largely a positive experience, he said.
"All of the social contracts that you have to go back at game, none of them are there, you can just purely focus on the footy."
Press PLAY below to hear who he believes will play a key role in the finals campaign
Image: Chris Hyde/Getty Images