'Loyal Wingman': Military aircraft to be built in Toowoomba under unprecedented deal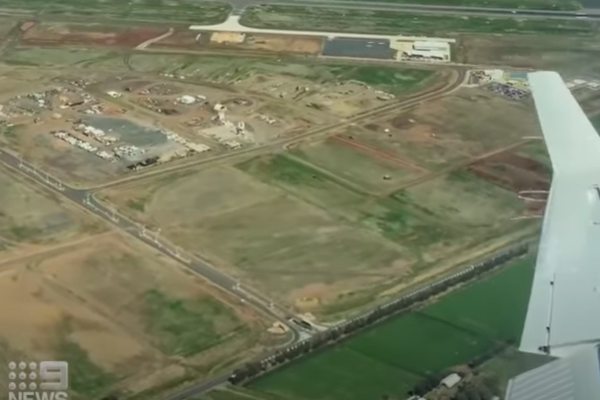 Unmanned aircrafts will soon be manufactured in Queensland under an agreement between the state government, aerospace company Boeing and the Wagner Corporation. 
Boeing announced today it will set up an advanced manufacturing facility at Toowoomba's Wellcamp Airport to develop the aircrafts.
Premier Annastacia Palaszczuk said this agreement will "transform the way in which we improve our defence capability here in Queensland".
"This is the first time Boeing is setting up this type of facility outside of North America."
The agreement will see 300 jobs open up for Queenslanders.
The unprecedented deal with Boeing will construct the planes, dubbed 'The Loyal Wingman', at the Wellcamp facility in Toowoomba.
The deal is expected to create more than 300 jobs in a huge manufacturing site alongside the Toowoomba Airport and is the first time Boeing has set up a facility like that outside North America.
Treasurer Cameron Dick said it was big news for Queensland.
"Boeing is of course the biggest and some would say the best, aviation and aerospace company in the world," he told Scott Emerson.
"They are going to make an investment to build the Loyal Wingman aircraft in Queensland, subject to the federal government putting those orders in."
He said it is the first military aircraft of its kind to be designed, engineered and manufactured in Australia in 50 years.
He said Queensland was "making a name for ourselves in defence manufacturing".
Press PLAY below to hear more about the deal
Image: Nine News