WATCH | Ray Hadley brought to tears by surprise studio guest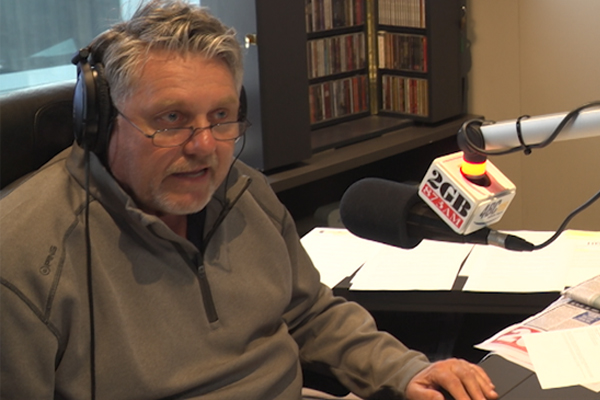 Ray Hadley has been brought to tears by an incredibly emotional surprise.
His son Dan and his partner Cass came into the studios with a very special bundle of joy.
They surprised Ray, live on-air, with a visit from his baby grandson Noah.
As soon as he saw the 10-week-old little bub, Ray was gone.
"Strike me pink! What have you done to me! What have you done to me!
"I'm going to take a little break. I'm a bit overcome."
WATCH THE EMOTIONAL VIDEO BELOW
Little Noah even got behind his Poppy's tongue-in-cheek campaign to be named the 2019 'Hottest Radio Hunk'.
With a little help from Dad, Noah donned the "Vote 1 Ray Hadley" hat… even though it was a little large.