'Very busy': Vaccine-hesitant Goondiwindi locals turn out to get the jab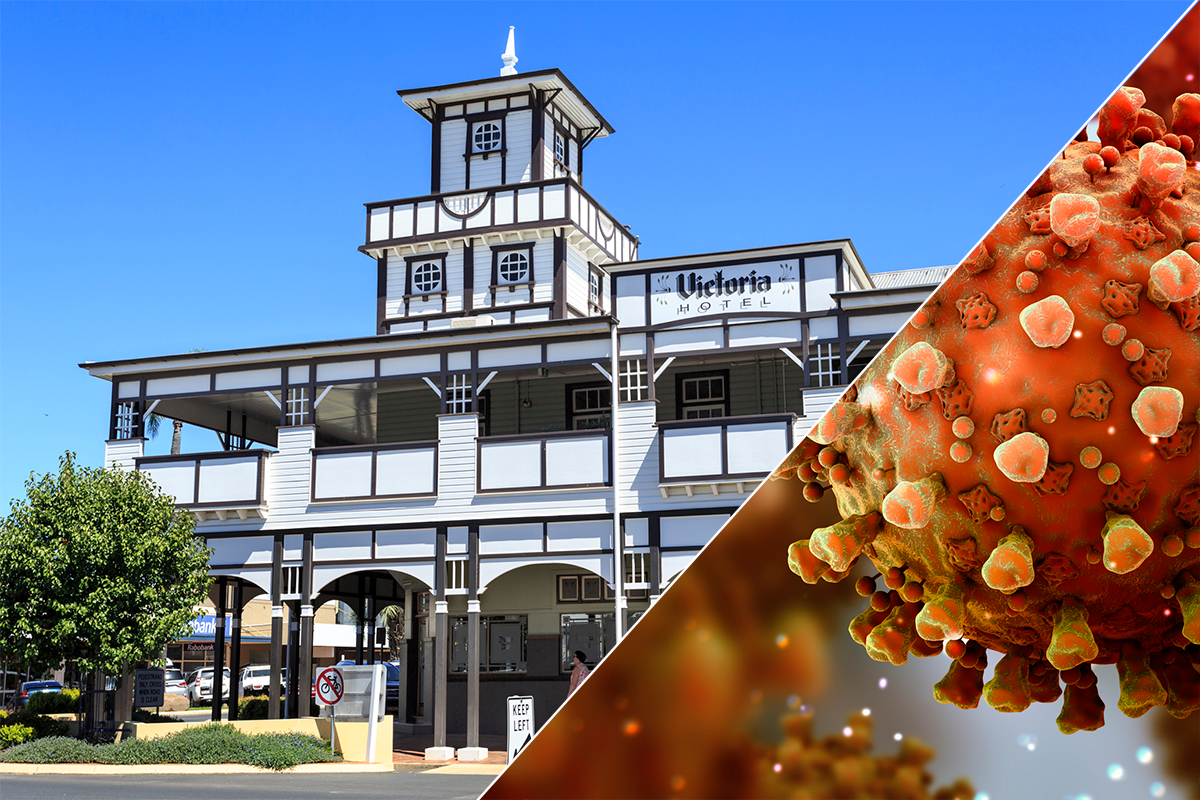 Goondiwindi locals have come out to roll up their sleeves and get vaccinated, in the wake of the COVID-19 cluster across the border in the northern NSW town of Moree.
The region already has the highest rate of vaccination in the state, with 81.5 per cent fully vaccinated, but there were fears of an outbreak after three new cases were recorded in the region yesterday, linked to the Moree cluster.
The owner of the terry White Chemmart in Goondiwindi, Lucy Walker, said they had been busy since the news of the Moree outbreak broke.
She said initially, people were scared given it was the first outbreak in the community, and it brought people together.
"Those few people that weren't vaccinated, rolled up their sleeves," she told Scott Emerson.
"When those few people that weren't vaccinated when they realised they could potentially bring home a virus to their family and friends, I think that was the wake-up moment where they thought, this virus is real, it's right on our doorstep and it's time to step up and do something about it."
She said they had been busy taking walk-ins at the pharmacy in the last day or so.
"We've been very busy getting those last few people … who might have been a bit afraid, but at the same time now they can see how real this virus is, i think they're like you know what 'I better get vaccinated too'."
Press PLAY to hear more about how the town has responded to the outbreak
RELATED
Moree to be removed from QLD border bubble as COVID cluster grows
Images: Getty