Why three Goondiwindi COVID-19 infections have some worried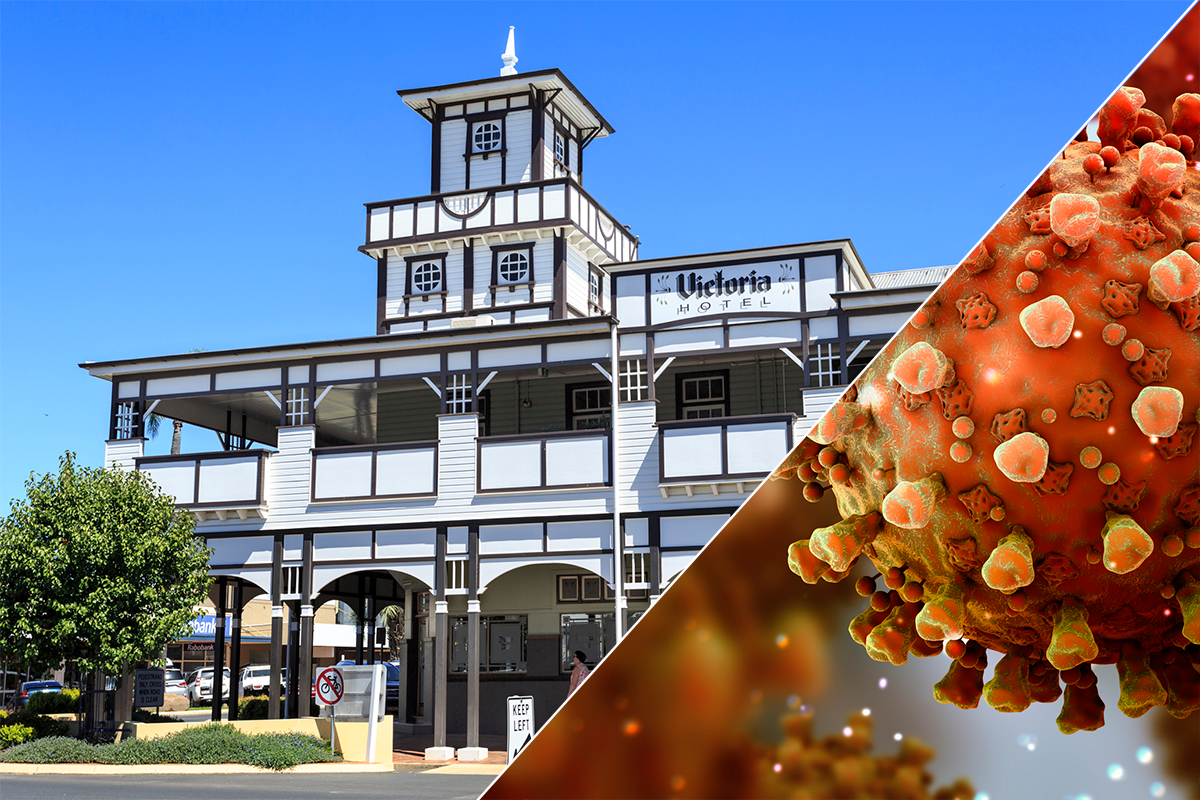 A cluster of coronavirus cases on the Queensland-New South Wales border has sparked fresh concerns of a widespread outbreak.
Queensland recorded three new cases of coronavirus in the last 24-hour period, all Goondiwindi people linked to a large Moree funeral.
At least 30 people with COVID-19 in the region have been linked to the event.
While Goondiwindi has the highest vaccination rates in the state, two factors have authorities worried, Nine News reporter Peter Fegan told Sofie Formica.
"There was a lot of people who … have come back to Goondiwindi, over the border, and have now gone to the local schools.
"The local school principal at the moment is freaking out, he doesn't know what to do."
There's also a risk people who attended the event have travelled to other regional areas in Queensland.
"How far they've gone, people don't know.
"It's a case of watch this space."
Press PLAY below to hear the latest on the Goondiwindi cases 
He then crossed to Scott Emerson on 4BC drive after arriving in Goondiwindi.
He said the next 24 hours were critical.
Authorities were worried about how many attended the funeral, he said.
Press PLAY below to hear the latest report