Storm star Brandon Smith set to make a call on his future next week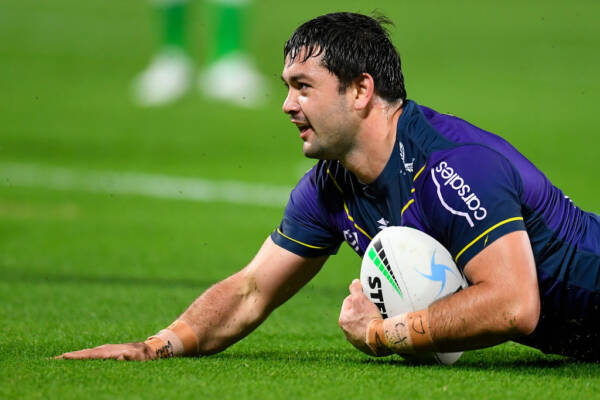 Brandon Smith looks set to make a decision on his future next week, it's been reported.
The Courier-Mail's chief league writer, Pete Badel, told Peter Psaltis on Wide World of Sports the Melbourne hooker had met with numerous Queensland clubs this week.
"He's done a whistle-stop tour of Queensland clubs, earlier in the week the Cowboys then the Titans yesterday and now I can tell you Psalty he will be meeting with Dolphins officials tomorrow.
"He will be going to Redcliffe for his final stop, I am hearing he will make a definitive call early next week.
"So this is D-Day approaching for Brandon Smith."
He said he kept hearing the Titans will win the battle, although he had heard the Dolphins were eager to sign the star player.
"He's been on the [Titans] radar for some time."
But he said if the Dolphins secured a top player, it could have a domino effect to encourage even more players.
Press PLAY below to hear his intel on Smith's future
On Tuesday night's Wide World of Sports, Gold Coast Titans CEO Steve Mitchell confirmed they were in hot pursuit of Smith, but they were one of a number of clubs who were after him.
"He's a sensational player. One of our mandates is energy and effort and he brings a lot of that," he said.
"But we're standing in line. There are half a dozen [clubs] that feel the same way about him and for good reason."
Press PLAY below to hear more of his take on securing Smith and the NRL draw
Image: Albert Perez/Getty Images