This CEO started with $100 and a truck, now he's one of the nation's richest men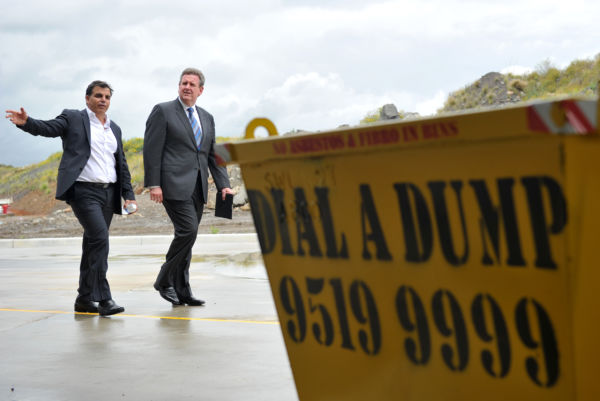 Ian Malouf started out with one truck and spent most of his income on beer and cigarettes.
To him, a $100 pay cheque at the end of the day was a "fortune".
Now, his business Dial A Dump has sold to rival Bingo Industries for $578 billion and Ian's hit the Financial Review's Rich 200 list.
Ian tells Ross Greenwood it's hard to wipe the smile off his face and he's come a long way with his skip-bin hire company.
"It started with a small truck 35 years ago and, as they say, the rest is history.
"Here we are today doing a deal that we're pretty happy about."
Ian admits it hasn't been an easy ride to the top, with his own Mum trying to convince him to become a lawyer instead.
But the fear of giving up and going broke never crossed his mind.
"I've come a long way from then," Ian says.
Click PLAY below to hear Ian Malouf's amazing story