'The seat could be lost': John Howard launches last-minute bid to save Liberal Party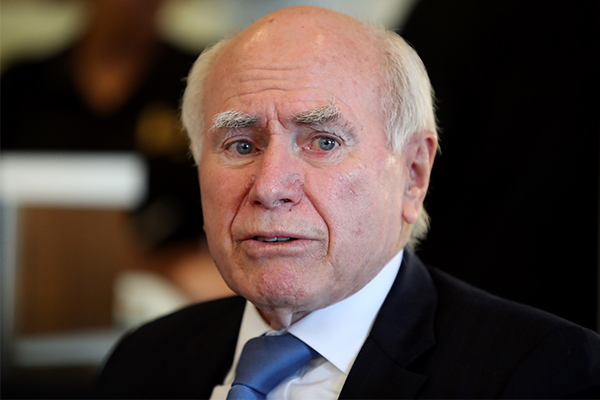 Former prime minister John Howard has gone in to bat for the Liberal party in the seat of Wentworth, two days out from a crucial by-election.
The nation's second longest-serving PM wants to win over "grumpy" voters disenchanted with the party after Malcolm Turnbull was ousted as prime minister in August.
He tells Chris Smith the Liberal candidate Dave Sharma "is a first-class candidate'.
"There are voters who might be a bit grumpy that Malcolm Turnbull is no longer the prime minister, and he was the former member for Wentworth.
"But if that grumpiness translates into voting for someone else other than Dave Sharma, the seat could be lost."
Mr Howard says it's not enough to rest on one's laurels.
"It's a difficult by-election because people think the seat can't be lost by the Liberal party… but nothing is unlosable these days.
"All my instincts tell me this is going to be very close."
Click PLAY below to hear the full interview
Mr Howard has also come to the defence of the party after an independent candidate fell victim to a vicious smear campaign.
An email circulated on Wednesday suggests Dr Kerryn Phelps had been diagnosed with HIV and was pulling out of the by-election race.
"Please DO NOT vote for her, just choose Sharma as your top choice only," it reads.

"Kerryn was diagnosed with HIV yesterday so no chance she will be running for election."
The Liberal elder says "there's no place for that sort of garbage in a political contest".