The Queensland government had 'no choice', Scott Emerson says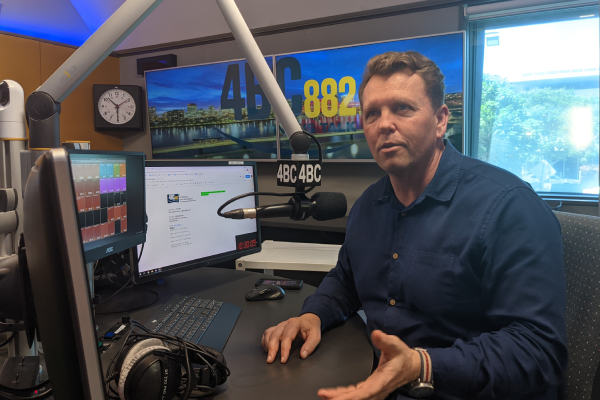 Scott Emerson has commended the Palaszczuk government for introducing vaccine mandates as part of the state's roadmap to re-opening.
The 4BC Drive host said businesses were left in the dark while the government worked out greater freedoms for those who are vaccinated against COVID-19.
"I reckon the government had no choice," he said.
"Queensland's vaccination rate is so low and the rate of increase, in those being vaccinated, is appalling."
He said something "dramatic needed to be done".
Queensland is on the brink of hitting the 80 per cent single dose rate.
"The warnings of the risk of Delta coming to Queensland from southern states, that appeared to have fallen on deaf ears," he said.
"Jabs at Bunnings, $10 meal vouchers at clubs, and a whole raft of other initiatives weren't working.
"If Queensland was ever going to get to 90 per cent double jabbed rate, sometime next year, something dramatic was needed.
"No more carrot, now the stick, for those who aren't vaccinated.
"Hopefully the threat of missing out on the State of Origin, the NRL , AFL, the cricket, going to the pub or going to a concert will work."
Press PLAY below to hear his comments in full