WATCH | The incredible Celtic Woman perform live in the studio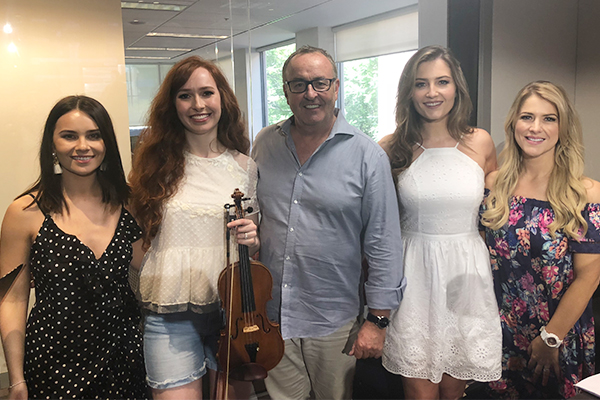 For more than a decade, Celtic Woman has delighted audiences around the world with their original music and renditions of popular classics.
The group has sold more than 10 million CDs and DVDs, making them the only all-female act to achieve multiplatinum success in the genres of classical crossover and world music.
The four incredible woman join Chris Smith live in the studio ahead of their Voices of Angels tour.
The ladies tell Chris their thoughts on Australia.
"I think we need to be very, very careful in this heat!
"It's almost as if you're in Ireland, the people are so similar here.
"It's the strangest sensation because you think, 'oh I'm home!' but I'm not at home."
Click PLAY below to see Celtic Woman perform live
Listen to the full interview below 
For tour details, click here.