Stranded Queenslanders not holding out hope for expanded quarantine trial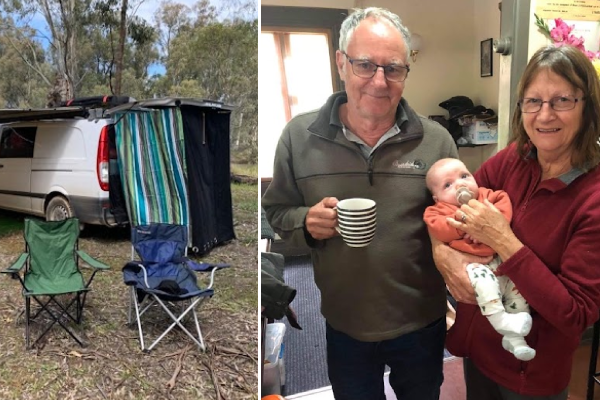 The Palaszczuk government has confirmed thousands of Queenslanders stuck interstate might be able to return home earlier than expected if the home quarantine trial is expanded.
It would allow locals to fly into places like Cairns, Townsville and Rockhampton before quarantining at home.
Queensland pensioner Julie Smith flew down to Victoria as a family member was in palliative care back in August.
They've been stuck ever since and unable to get home.
"We did buy a little van, we had money in our pension fund, we bought a little van with a mattress in it," she told Scott Emerson.
She said it was "disheartening" to be stranded and rely on family in Victoria.
"We live in the Whitsundays, 40 minutes from the Proserpine Airport.
"Melbourne have a direct flight normally to Proserpine … which we can't understand, we are double vaxxed, why we can't fly to Proserpine, 40 minute drive to our home, and quarantine."
Ms Smith said while it does give them hope about the home quarantine trial being expanded she wouldn't hold her breath.
She said it was "wrong" to be locked out of Queensland for so long.
Press PLAY to hear her full story
Images: Supplied