Shane A Bassett's Golden Globe preview and predictions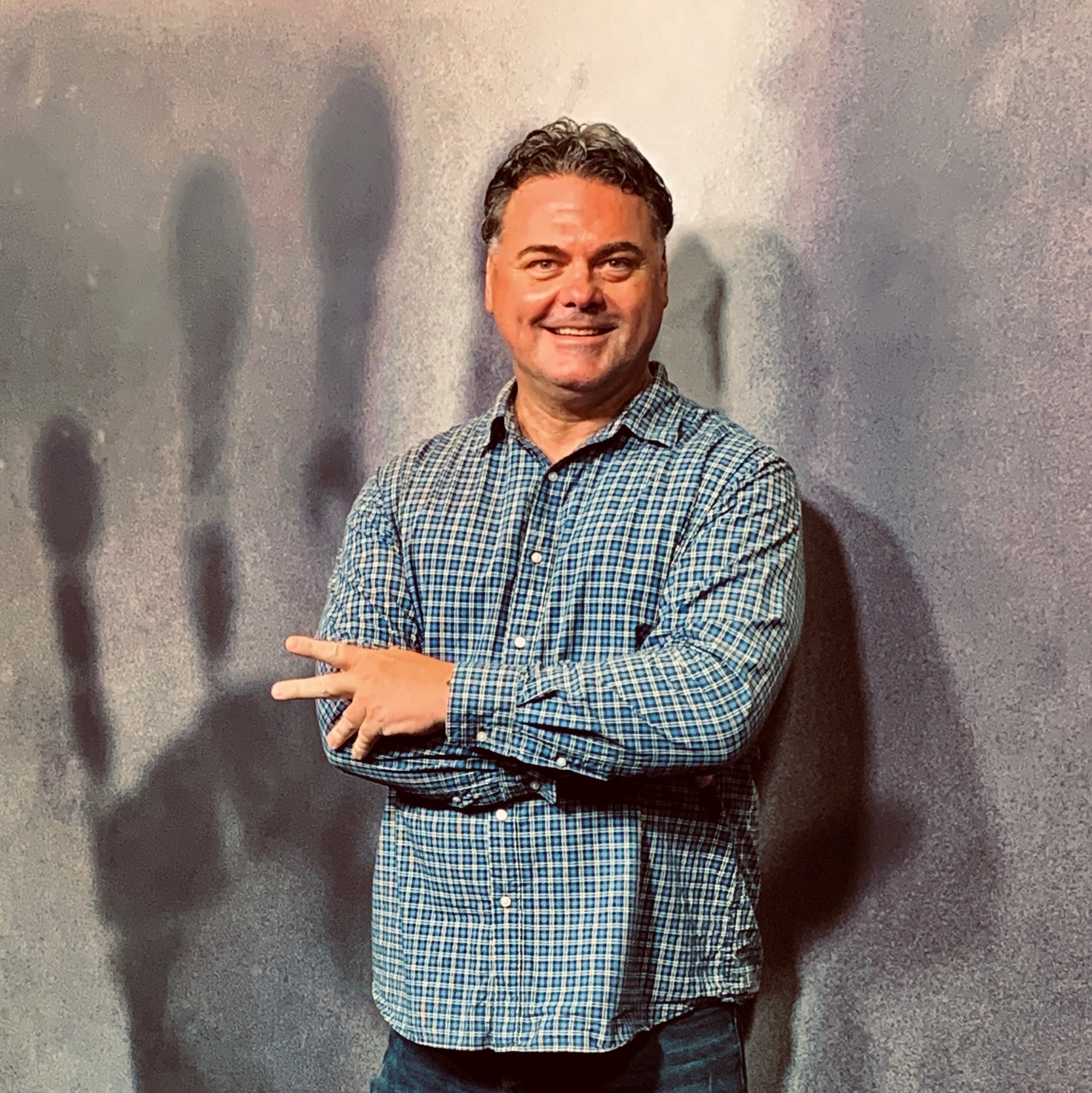 Movie expert Shane A Bassett's gives Australia Overnight his preview and predictions for the Golden Globes this week.
Clinton Maynard spoke to Shane about his Golden Globes preview:
Although later than normal due to Covid induced movie release hiatus, it's that time again when an abundance of little gold statues are distributed by the Hollywood Foreign Press Association, kicking off my favourite time of the year, Award Season.
The show must go on, an exact procedure of how things will unravel during the 78th Golden Globe Ceremony, Monday March 1st (Australian Time) is still under wraps; exuberant duo Tina Fey and Amy Poehler are slated to host, albeit from separate locations.
Fey will be in New York atop of the Rockefeller Centre, whilst best mate Poehler will be on hand at the usual Los Angeles auditorium inside Beverly Hilton. A multitude of television and cinematic celebrities have confirmed as presenters. Film nominees are an array of mostly art house or streaming titles, many potential releases were pushed back paving the way for smaller niche product.
Australians nominated, Cate Blanchett and Nicole Kidman are longshots for their respective miniseries', Mrs America – The Undoing.
The magnificent Jane Fonda, will be presented the lifetime achievement.
78TH GOLDEN GLOBES on Arena Foxtel 12:00pm Monday March 1st
Lead up + Red Carpet from 10:00am live on E – Entertainment (Foxtel)
My picks in the main categories are:
SUPPORTING ACTOR
Sacha Baron Cohen – Trial of the Chicago 7
Daniel Kaluuya – Judas and Black Messiah
Jared Leto – Little Things
Bill Murray – On the Rocks
Leslie Odom Jr – One Night in Miami
Strong category which legendary Murray may just surprise. Leto mesmerises. Get Out star, Kaluuya, should get this but won't.
MY PICK – BILL MURRAY
SUPPORTING ACTRESS
Glenn Close – Hillbilly Elegy
Olivia Coleman – Father
Jodie Foster – Mauritanian
Amanda Seyfried – Mank
Helena Zengel – News of the World
Strong support for ageless Jodie Foster here, she's incredible and it's the 30th anniversary of, Silence of the Lambs. But, Seyfried will pip Close.
MY PICK – AMANDA SEYFIRED
SCREENPLAY
Promising Young Woman
Mank
Trial of the Chicago 7
Father
Nomadland
Unlike Oscars, Globes condense screenplay in one category. Mank, with Promising Young Woman are frontrunners. Nomadland is able to shock.
MY PICK – PROMISING YOUNG WOMAN
ANIMATED FEATURE
Croods 2; New Age
Onward
Over the Moon
Soul
WolfWalkers
Tough to choose over both Pixar releases (Onward, Soul) they may cancel each other out, this will give the beautiful WolfWalkers an edge.
MY PICK – SOUL
ACTOR MUSICAL / COMEDY
Sacha Baron Cohen – Borat Subsequent Moviefilm
James Corden – Prom
Lin-Manuel Miranda – Hamilton
Dev Patel – Personal History of David Copperfield
Andy Samberg – Palm Springs
Directly filmed from a theatre stage, Hamilton should NOT qualify. Patel, Corden can just smile at recognition, it's between Cohen and Samberg.
MY PICK – ANDY SAMBERG
ACTRESS MUSICAL / COMEDY 
Maria Bakalova – Borat Subsequent Moviefilm
Kate Hudson – Music
Michelle Pfieffer – French Exit
Rosamund Pike – I Care A Lot
Anya Taylor-Joy – Emma
British thespian Rosamund Pike crackles above her counterparts in a stacked category. Unknown Bakalova is a revelation and swooping for a surprise. Don't under estimate a timeless Pfeiffer or fabulous Taylor-Joy.
MY PICK – ROSAMUND PIKE
ACTOR DRAMA
Riz Ahmed – Sound of Metal
Chadwick Boseman – Ma Rainey's Balck Bottom
Anthony Hopkins – Father
Gary Oldman – Mank
Tahar Rahim – Mauritanian
Have been saying since day one, Ahmed Oscar worthy, but this is Globes where anything possible. Legend Hopkins a threat as a dementia sufferer in the underseen, Father. Late great Boseman and swilling Oldman, solid.
MY PICK – RIZ AHMED – CHADWICK BOSEMAN (tied)
ACTRESS DRAMA
Viola Davis – Ma Rainey's Black Bottom
Andra Day – United States vs. Billie Holiday
Vanessa Kirby – Pieces of a Woman
Frances McDormand – Nomadland
Carey Mulligan – Promising Young Woman
Vanessa Kirby incredible, as is Viola Davis, but the only competition against scintillating Mulligan is McDormand. Just don't underestimate amazing Ms. Day, she engulfs Billie Holiday
MY PICK – CAREY MULLIGAN
SCORE
Midnight Sky – Alexandre Desplat
Tenet – Ludwig Goransson
News of the World – James Newton Howard
Mank – Trent Reznor, Atticus Ross
Soul – Trent Reznor, Atticus Ross, Jon Batiste
Thunderous sound mixes in Tenet afflicted my complete attention to the score, although Mank – News of the World benefitted from subtle music.
MY PICK – MANK
DIRECTOR
Emerald Fennell – Promising Young Woman
David Fincher – Mank
Regina King – One Night in Miami
Aaron Sorkin – Trial of the Chicago 7
Chloe Zhao – Nomadland
Personal favourite Fincher may get swamped by the riveting direction of Fennell or the choice work of her fellow female nominees. Sorkin, no way.
MY PICK – EMERALD FENNELL
MOTION PICTURE COMEDY / MUSICAL
Borat Subsequent Moviefilm
Hamilton
Palm Springs
Music
Prom
As one of the few who enjoyed Music, it has next to no chance of a win.
Still astounded why Hamilton is nominated as a directly filmed stage play.
Unfunny, difficult watch, Borat still has ingenious appeal. Palm Springs cultivates a Groundhog Day premise with sensational glee. Forget, Prom.
MY PICK – PALM SPRINGS
MOTION PICTURE DRAMA
Father
Mank
Nomadland
Promising Young Woman
Trial of the Chicago 7
Hard to understand the complete appeal of incredibly emotional but ultra-boring Nomadland. It's realistically between old school Hollywood tale, Mank, alongside cynically brilliant, Promising Young Woman….. maybe.
MY PICK – PROMISING YOUNG WOMAN
My TELEVISION picks
Limited Series – QUEENS GAMBIT
Actor in Limited Series – Bryan Cranston YOUR HONOR
Actress in Limited Series – Nicole Kidman THE UNDOING or (Anya Taylor-Joy QUEENS GAMBIT)
Drama Series – THE CROWN
Comedy Series – THE FLIGHT ATTENDENT
Actor in Comedy / Musical – Eugene Levy SCHITT'S CREEK
Actress in Comedy / Musical – Jane Levy ZOEY'S EXTRAORDINARY PLAYLIST
Actor in Drama – Jason Bateman OZARK
Actress in Drama – Jodie Comer KILLING EVE
Enjoy the show, then bring on the OSCARS!!