Russell Crowe discusses the incredible transformation behind his new role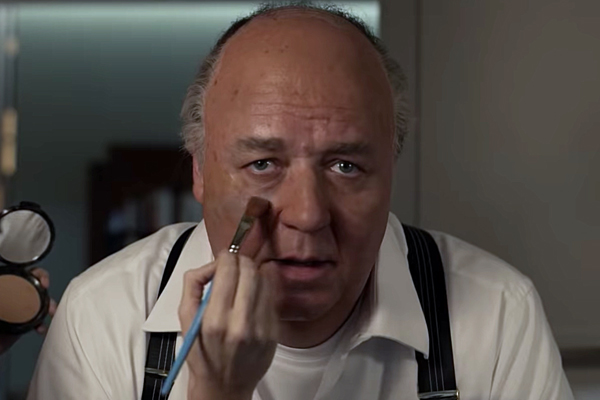 Russell Crowe has detailed the remarkable transformation he went through to take on his newest role.
The Kiwi Aussie actor plays the lead in Stan's new series The Loudest Voice.
He portrays controversial but legendary TV executive Roger Ailes who turned Fox News into a force that changed not only US media but US politics.
Click PLAY below to watch the trailer
Russell joined Alan Jones live from Los Angeles, saying the physical transformation he underwent was the most challenging of his career.
"It took quite a period of time," he says.
"And I've learnt by my mistakes in the past to go up [in weight] slowly, and come down slowly."
And the enormous weight gain wasn't even the hardest part. It was the gruelling daily makeup sessions that took its toll.
"It was one of the most difficult makeup situations I've ever been in.
"The only parts of me that you can actually see are my eyes, my mouth and a little bit of my forehead.
"It started off as six hours in the chair when I first did the application."
Click PLAY below to hear the full interview
The Loudest Voice premieres on Stan on July 1 – WATCH IT HERE