Ray Hadley takes on producer Taylah in skinny jean battle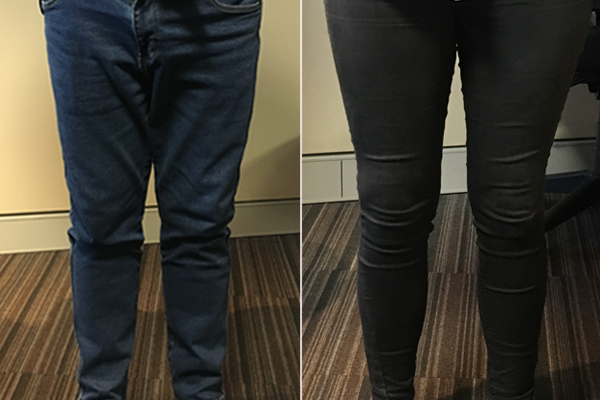 Early this morning, Ray Hadley made a grave fashion mistake and he's paying for it big time.
It all started when he went shopping for some winter clothes a few weeks ago.
Along with some slacks and new golf gear, Ray grabbed a half a dozen pairs of blue denim jeans without a second thought.
But at 3:30 this morning, while getting ready to head into the station, he realised he'd made a grave error.
"I've arrived at work, a 63-year-old, in skinny leg jeans.
"They're the skinny-legged ones Beau Ryan wears, making me look like a hipster dude."
Click PLAY below to hear's Ray recount of his fashion faux pas
Although Ray regrets his fast fashion purchase, the skinny-leg attire appears to be catching on.
Veteran journalist and Channel Nine newsreader Peter Overton admits he's also coming around to tighter-fitting pants.
"I call them slim-fit, actually," Peter says.
Click PLAY below for the full chat with Peter Overton
It seems journalists and shock jocks aren't the only ones jumping on the skinny jean trend.
Ray's 24-year-old producer Taylah was sporting her's this morning…
Can you tell which jeans belong to 'The People's Champion' and which belong to a fashion-forward producer in her early twenties?