Ray Hadley ignites over flare-wielding protester, calls for mandatory penalties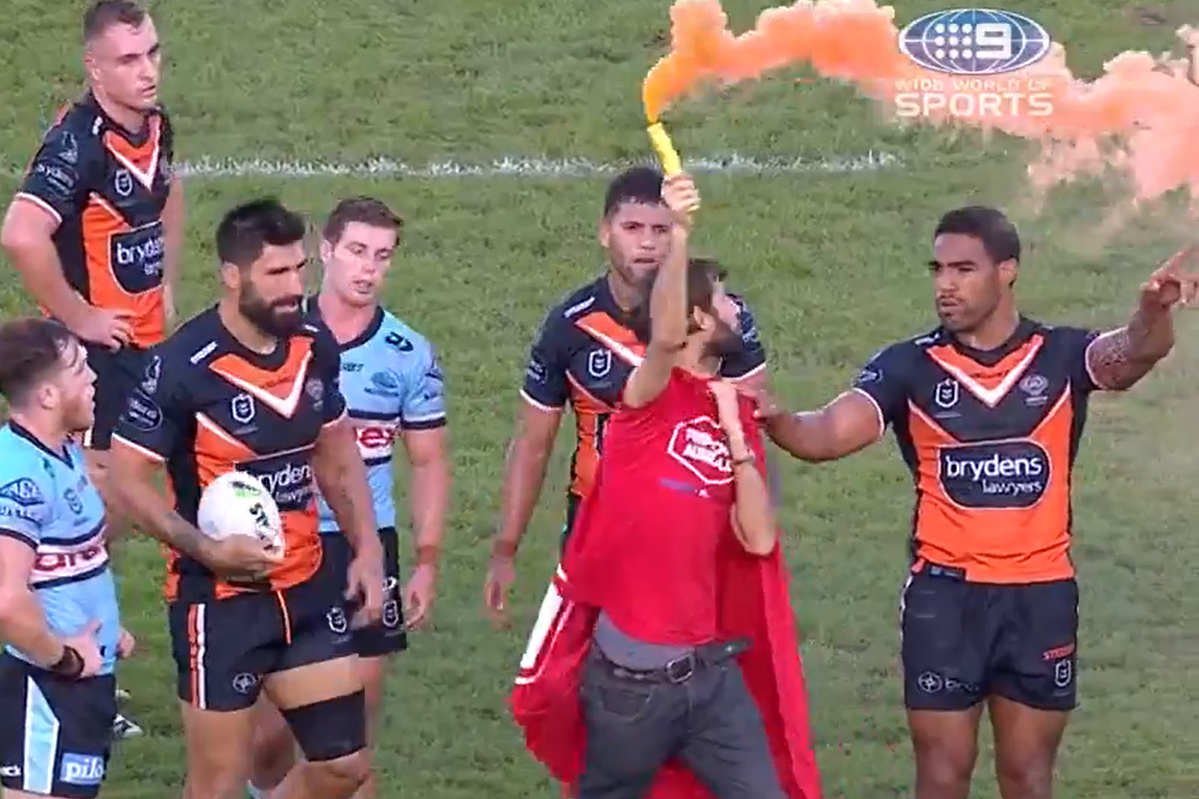 Ray Hadley is calling for tough new penalties for illegal protesters in NSW to be made mandatory.
Fireproof Australia, responsible for a number of disruptive protests last week, has claimed the storming of an NRL match at the weekend.
A flare-wielding protester stormed the field midway though the second half yesterday in a major change of tactics from blocking traffic.
A man of the same age and name had last week appeared before the courts, where he walked away after a severe dressing down by the magistrate.
This was despite new laws of up to two years' jail and fines of up to $22,000 for those blocking major facilities, ports and railways.
"Don't talk to me about tougher penalties until they're mandatory," Ray said.
Press PLAY below to hear Ray Hadley's comments in full 
Image: Wide World of Sports / Nine