Premier Palaszczuk responds to Brisbane CBD protests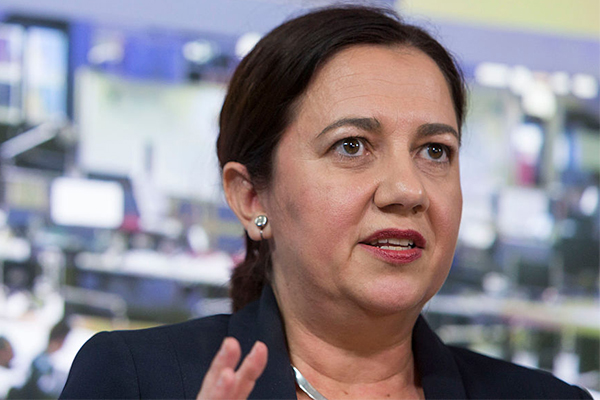 The Premier has responded to this morning's protest which caused traffic chaos across Brisbane.
In an exclusive statement to The Ray Hadley Morning Show, Annastacia Palaszczuk's office says the Premier "has criticised those who shut down city streets ".
"The Premier has previously said she is not against peaceful protest. 99 per cent do the right thing. She has criticised those who shut down city streets impacting the progress of emergency vehicles.

Our dangerous devices laws will give police the power to search those extremists they reasonably suspect have these devices, confiscate them and charge those with them (devices) before they are able to use them.

The Premier says it's not right to burden a train driver with the consequences of a collision with a 44-gallon drum filled with concrete"
Brisbane CBD 'held to ransom' by 'extremist' protesters… again
Ray Hadley says words simply aren't good enough anymore and is calling for the Premier to act.
"The problem is this Premier. This is happening almost on a weekly basis in your biggest city in QLD.
"It's inconveniencing people and while the protest is peaceful and, according to the Chief Magistrate yesterday, completely legal, you need to change the laws to make it illegal in these circumstances.
"The thing's a mess and you need to fix it."
Click PLAY below to hear Ray's comments in full