Political expert weighs in on Israel Folau politics rumour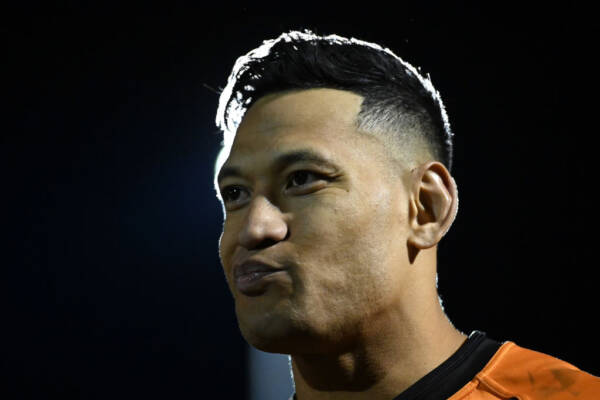 There's rumours Israel Folau is considering a challenge of a new kind, with a foray into politics.
It hasn't been confirmed but there are reports the at-times controversial figure and code-hopping footballer is considering switching to politics.
He is reportedly weighing up running for the Senate in Queensland with billionaire Clive Palmer's United Australia Party.
Political scientist at Griffith University, Paul Williams, weighed in on the unusual move.
"Look this is going to be one of the most interesting contests of the election I think," he told Scott Emerson.
"We always say Queensland is the battleground for federal politics, it's going to be true again.
"On top of the House of course, you've got the Senate, there are six Senate spots up for grabs in the next election, some of those are really high-profile, for example Pauline Hanson, she's up for election, its six years since she was last elected."
Press PLAY below to hear how it could play out, if the rumour is true
Image: Matt Roberts/Getty Images