Police charge man who damaged famous Australian icon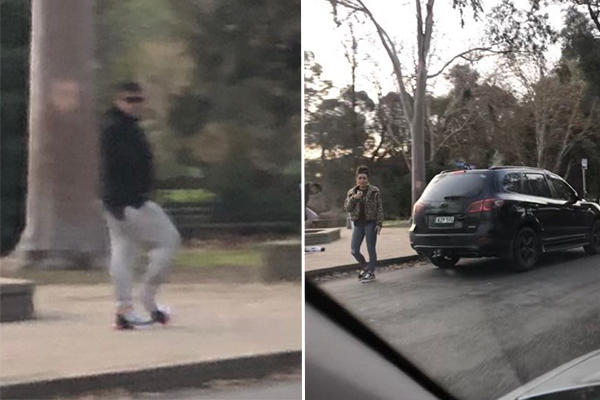 Police have arrested a man who vandalised the famous Dog on the Tuckerbox statue at Gundagai.
At about 4pm on Sunday, a man and a woman allegedly dislodged the iconic monument which has been standing for almost 90 years.
Investigators have released images and are appealing for public assistance after the Dog on the Tuckerbox statue in Gundagai was vandalised. https://t.co/FDg43Cn5kj pic.twitter.com/z7baIfzlqU

— NSW Police Force (@nswpolice) July 28, 2019
The bronze statue toppled into the surrounding fountain, knocking off an ear.
A passerby noticed the act of vandalism and called police.
Investigators released images of the man and woman allegedly responsible.
Police have now arrested a 28-year-old man from Wagga Wagga, who handed himself in to police.
He's been charged with one count of destroying or damaging property and has been granted conditional bail to face court in September
Ray Hadley says he can't understand why anyone would damage the iconic statue.
"That dog has been sitting there, minding its own business, for more than 80 years. The number of people who've gone there and had their photo taken you couldn't count.
"This is not in the description but I can say this with some clarity. [The man involved] has got a brain the size of a pea. So you're looking at a bloke with a vacuum from ear to ear."
Click PLAY below to hear Ray's comments in full
Anyone with information or dashcam footage that may assist investigators is urged to contact Crime Stoppers on 1800 333 000