Volkswagon Golf: a cut above the rest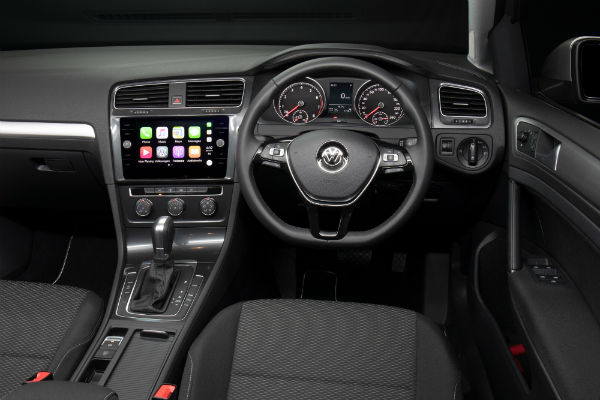 Small car sales have softened this year as we continue our love affair with SUV's – the top five selling small cars year to date being Toyota's Corolla, followed by the Mazda 3, Hyundai i30, Kia Cerato and the Volkswagen Golf. Volkswagen's Golf was freshened several months back by the arrival of the Golf 7.5, little different visually to the Golf 7 but better equipped -the entry level model now featuring the more powerful 110kW/250Nm 1.4-litre turbo petrol engine and fitted with autonomous emergency braking, multi collision emergency braking, a driver fatique system, seven airbags and a reversing camera – a lot of standard kit. With seven-speed DSG as tested $26,490 – dearer to its main competition but this small German five-door hatch has always been a cut above. It feels very polished, smooth, the performance just flows, very quiet in the cabin, very well insulated and has superb brakes.
It does require premium unleaded fuel but is nevertheless very fuel efficient. I managed 6.6 l/100 around town driving with little regard for economy. This really is a nice engine with 250Nm of torque from 1,500 to 3,500 revs where you do most of your about town motoring.
In some ways this latest Golf really doesn't feel like a new model – certainly it has re-styled headlights with LED daytime running lights front and rear but the visual changes are
minimal and little different to the Golf 7 launched late in 2012 – the competition has changed considerably since that time and VW have been perhaps a little too conservative with this latest models styling. I'm David Berthon
Download this podcast here