Volkswagen's large Toureg SUV may lack the cachet of the premium SUV segment best sellers but delivers in spades at a very sharp price.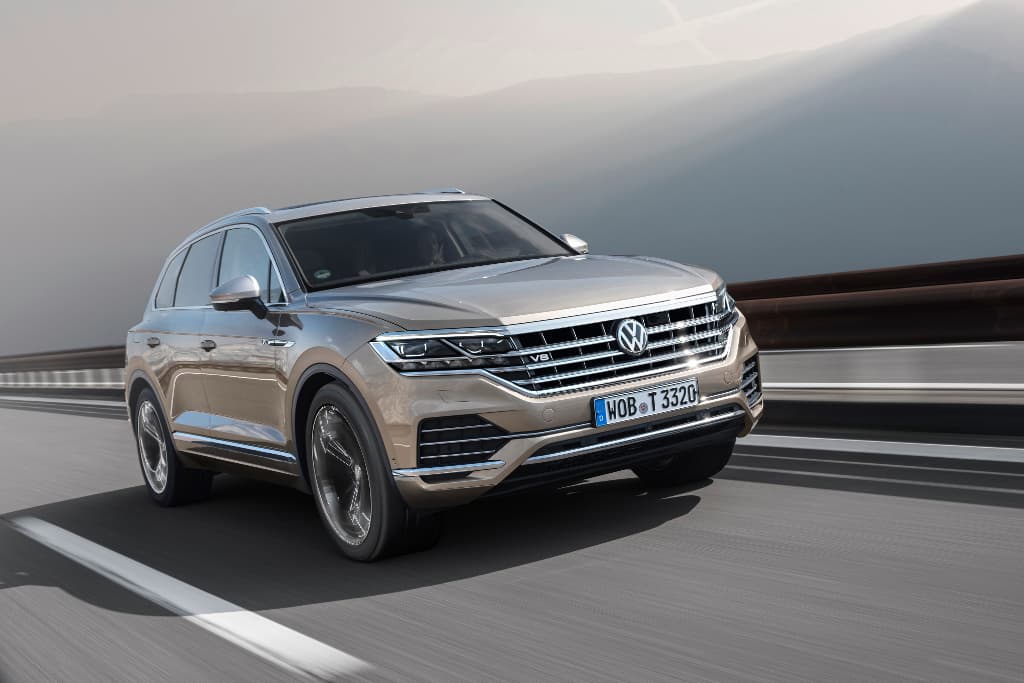 Talking further on Volkswagen Toureg SUV – the latest model arriving late last year in two five-seat models – the base 190TDi Toureg at $79,490 and the Premium TDI at $86,790. Both offer big savings over the best sellers in the large premium SUV segment – Mercedes GLE, BMW's X5 and Audi Q7 but the Toureg doesn't have the badge cachet of these models. Having said that its really lifted its presence in this latest series, sophisticated, stacked with features, an impressively priced SUV with few shortcomings – disappointingly only available with diesel power and only a five-seater but a roomy one at that. Both variants feature a 3.0-litre V6 turbo diesel driving through an 8-speed automatic to a sophisticated 4MOTiON all-wheel drive system with the choice of six drive modes.
For preference the base model Toureg impressed the most – with 600 kms covered in each model and with a fair amount of highway cruising I managed an impressive 7.6L/100km. The base Toureg lacks the more sophisticated adaptive electronic suspension of the premium model but I liked its ride best on higher 55 series tyres. Maybe Dieselgate has given Volkswagen a need to build top quality for both test models were superbly built. A big minus for me on the Premium Toureg was the excessive number of expensive options – the base model   nicely equipped wants for little in features.
I'm David Berthon
Click PLAY to listen!
Download this podcast here