The world's most remote music festival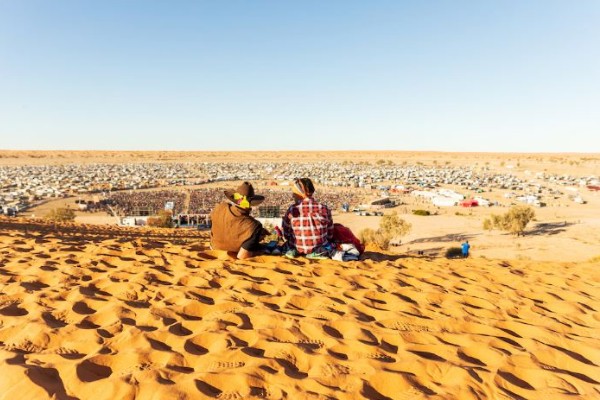 Birdsville is about as outback as it gets, so it might not seem the natural place to stage a music festival.
However it's the natural setting that has seen the annual Big Red Bash grow from almost nothing five years ago to a festival that sold out this year attracting 9,000 fans to the edge of the Simpson Desert.
It's expected to sell out again in 2020 following the announcement of next year's lineup.
Among those who'll play in the shadow of a 40 metre high sand dune are names including Paul Kelly, Tim Finn, John Williamson, Ian Moss and Wendy Matthews.
Wendy tells Mark she's excited about the prospect of performing in the desert.
www.bigredbash.com.au
Download this podcast here