The latest Porsche 911 Carrera Coupe – an entry model but with the works.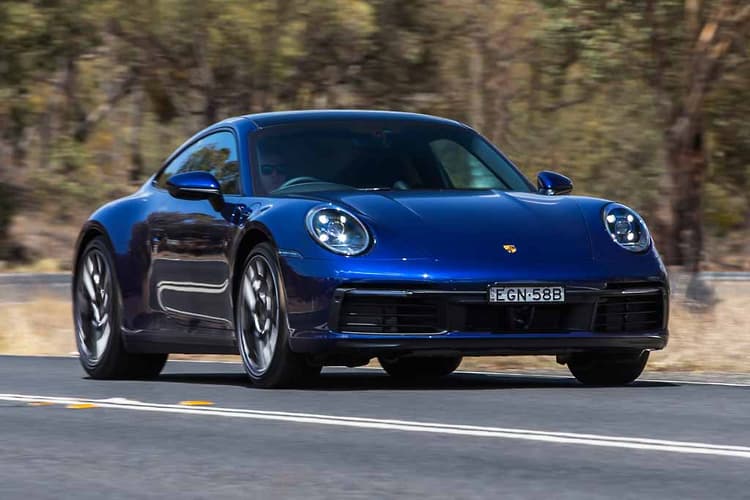 Talking further on Porsche's latest 911 Carrera Coupe – this luxury sports coupe may be the entry model at $229,500 but offers so much for the enthusiast motorist. More than any other sports car maker Porsche has been able to maintain the 911's presence through eight generations – the shape defining it immediately, as I said earlier it reminds me of a Frog in profile ready to leap up the road. The entry Carrera has now gained the wide body look of its dearer all-wheel-drive siblings and it looks mean and purposeful at rest.
The 3.0-litre twin turbo flat six engine gains a minor power boost linked to a revised 8-speed PDK dual-clutch automatic  – the test car with a $5,470 sports exhaust option, one of $47,000 in optional extras, produced a high resonance bark under revs that would make any sports enthusiast smile – stunning performance levels in a car that at 1550 kilos feels absolutely planted on the road at all times. Exceptional grip levels even in the rain – wet sensors in the wheel arches pick up sound of water splashing on the tyres, preconditioning the brakes and electronic control systems to ensure the best possible stability and traction. Brakes 330mm discs front and back with four piston calipers with fabulous pedal feel even after savage use. Porsche's three-year/unlimited kilometre warranty lacking the five years of some of its competitors.
I'm David Berthon
Download this podcast here