Porsche's new 911 Carrera – in its 8th generation a simply stunning sports coupe.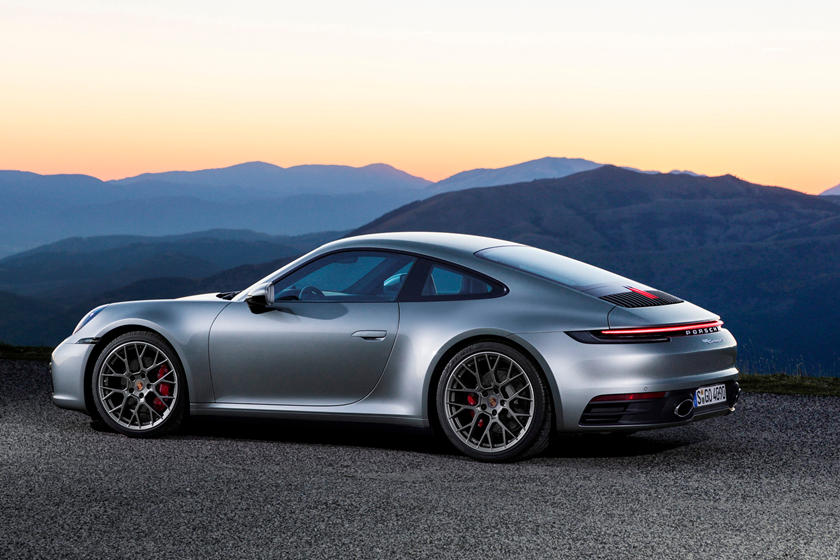 One for the enthusiast driver today – the new entry model Porsche 911 Carrera Coupe – now sharing much with dearer derivatives of this iconic sports car – an entry rear-drive model at $229,500 now visually with the same appealing wide body that normally accompanies all-wheel-drive variants. The look, mean giving the Carrera an aggressive stance with a staggered wheel track front to rear and one-inch larger 20-inch wheels on the rear – visually it reminds me of a Frog in profile ready to leap up the road. The 3.0-litre twin-turbo flat-six engine gaining a modest power boost – now 283kW, 450Nm of torque and yes it does literally leap into life driving through a new 8-speed PDK dual clutch automatic transmission – 0 to 100kms in 4.0 secs, enough to make you feel your being launched into space.
The overall package after 8 generations is one of comfort and you feel cosseted in the cabin once you shoehorn your body inside. The overall feeling is of enormous rigidity – the Porsche 911 has gained kilos with age but it feels unbreakable and grips the road like its got claws and even driving at it upper limits feels enormously safe. Too many expensive options, $47,000 worth on the test car, and only a three-year warranty are negatives on a sports package that just gets better with each generation. A stunning performance coupe in every sense.
I'm David Berthon
Download this podcast here