Jaguar E Pace is a welcome new arrival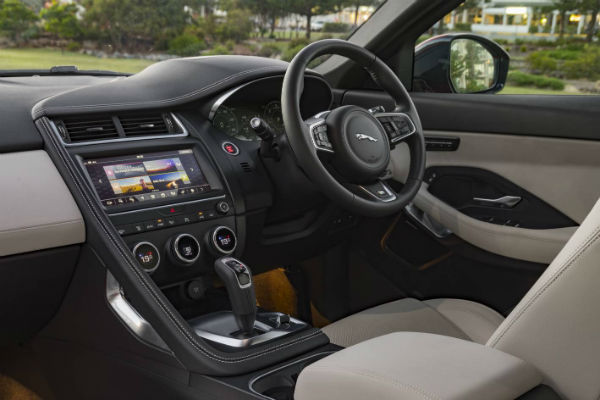 Jaguar recently released a compact SUV the E-Pace in no less than 38 models – with a choice of two 2.0-litre turbo petrol and three 2.0-litre turbo diesel engines – all driving through nine-speed automatic gearboxes and constant all-wheel-drive. How you would ever choose a drive-train from this extensive line-up is a mystery.
However, I tested the 2.0-litre 177kW, the most powerful turbo diesel in SE grade at $68,850 and the 2.0-litre 183 kW the least powerful turbo petrol, a first edition model, at $84,370. First edition is another word for loaded with all the options. Both petrol and diesel E-Pace's were first class drivers – the turbo-diesel the stronger performer with its low down torque around town. The nine speed automatics made both super smooth. First impression – build quality and a robust feel – the E-Pace is no lightweight but it feels torsionally rigid in a compact body that's attractive to the eye. A five seat body that offers good shoulder room. Economy wise the diesel was the more frugal – I managed to equal the quoted combined cycle figure of 6.2 L/100 while in the petrol I was over the quoted 7.7 L/100, achieving 8.3 L/100.. From my perspective the new Jaguar E-Pace is a welcome new arrival – well appointed, well detailed inside and out and well soundproofed which gives it a classy feel. Excellent chassis dynamics with a nice ride also give them class. My main criticism is the extensive option list – the petrol test vehicle had 18 options, some ridiculously
expensive. I'm David Berthon.
Download this podcast here