Jaguar celebrates 60th anniversary of its most iconic E-Type sports car with a limited edition F-Type model.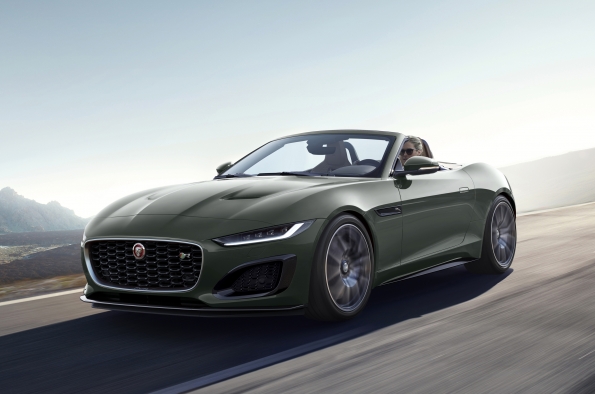 Without doubt the Jaguar E-Type sports car is one of the most stunning styling exercises ever produced, in fact, at its launch on the 15th March 1961 Enzo Ferrari remarked it was one of the most beautiful cars ever made – not a bad critique from a man who produced some simply stunning cars himself – 60 years on the Jaguar E-Type's beauty is timeless. To celebrate this milestone of its most iconic model Jaguar is producing a special F-Type Heritage 60 edition based on the current F-Type R – only 60 will be built with five coupes coming to Australia with indicative pricing of $330,000. All 60 limited-edition F-Types finished in an original E-Type Colour, Sherwood Green. Power source, a five-litre supercharged V8 driving through all four wheels via an eight-speed automatic gearbox. Jaguar Classic also intends to create six matching pairs of restored 1960's E-Types at the same time.
I'm David Berthon
(Have a Happy New Year!)
Click PLAY to listen!
Download this podcast here