Philip Brady shares favourite off-camera moments with friend Bert Newton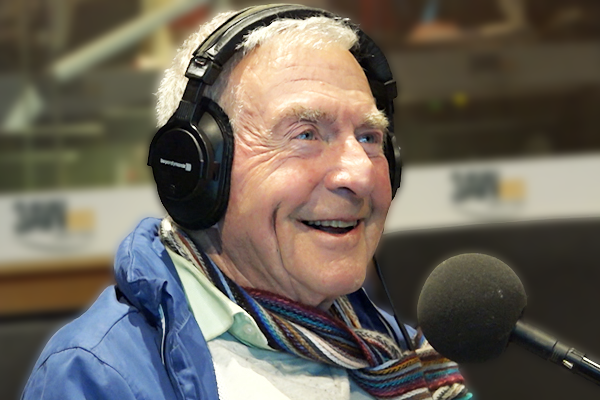 Bert Newton's long-time friend and colleague has revealed another story about the late media icon. 
Philip Brady worked with Newton on almost every TV project since the 1950s, and as his producer on Radio 3UZ's morning show in the early 1980s.
He told Sofie Formica he was lucky enough to be considered like a brother to Newton.
"Bert's probably the funniest person I've ever known because, Sofie, all his humour was off the cuff," he said. "It wasn't scripted, you know?"
One of Brady's fondest memories was hearing Newton describe the countless times he met singer Eddie Fisher in a single day.
"Apparently, Bert was doing a shopping centre promotion … [and] was the compere and Eddie Fisher was the special guest artist, who was flown in from America.
"He was huge at the time, Eddie Fisher – kept having one number one hit after another, was always on top of the hit parades.
"But let's say Mr Fisher was on medication, to put it kindly, and every few minutes he'd keep bumping into Bert all day … reintroducing himself!"
Press PLAY below to hear the amusing story in full