Peter Dutton weighs in on proposal to suspend activists' welfare payments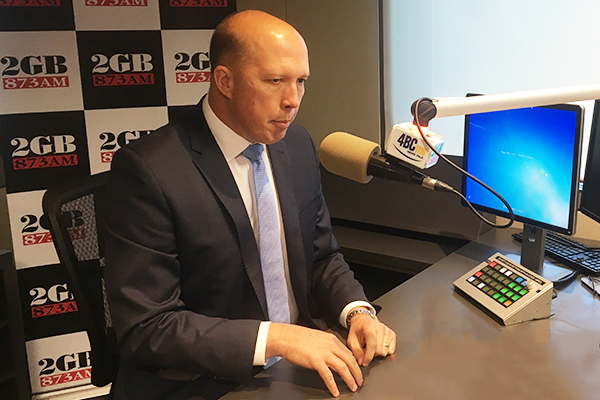 Defence Minister Peter Dutton has welcomed calls to review laws targeting illegal protests following more disruptions by anti-coal activists.
Traffic in Brisbane has been ground to a halt multiple times in recent months due to the activities of Extinction Rebellion, while NSW Police continue to crack down on Blockade Australia protesters dangerously trespassing on Hunter Valley rail lines.
Ray Hadley suggested to Mr Dutton if the federal government threatened to cut off welfare payments to activists, many would be disincentivised.
"If they've got time to do what they're doing, as opposed to studying or doing something else, surely to goodness we shouldn't be paying for it!"
The Defence Minister agreed, but pointed out some cases are funded by wealthy families.
"Many of them you could never rely on to defend our country or to stand up for our interests … they're always wanting to take a position which is against our country's case.
"They're modern day communists, they're people that don't contribute to our society.
"If the laws aren't adequate to haul them into line, then the governments need to change the laws."
Press PLAY below to hear the Defence Minister's response in full