Peter Beattie: 'The buck stops with me'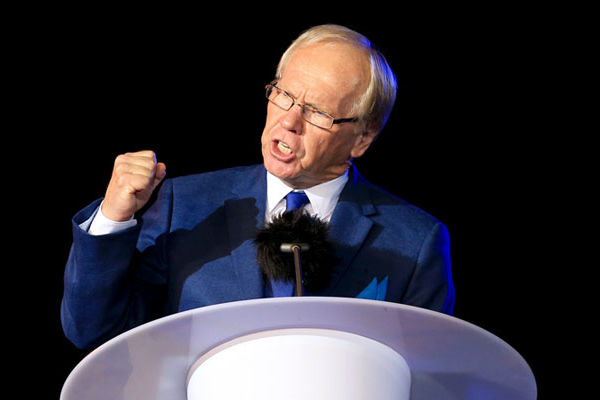 Gold Coast Commonwealth Games boss Peter Beattie admits the closing ceremony was a "stuff up".
Athletes were almost excluded from the broadcast, Australia's biggest stars weren't asked to perform and a raft of dignitaries' speeches saw most athletes and fans leave before the ceremony had even finished.
The disgraceful display has led to worldwide condemnation.
GOLDOC Chairman Peter Beattie fronted up to Ray Hadley, admitting "the buck stops with me".
"We are responsible ultimately.
"One of the biggest gripes athletes have is that they stand outside opening and closing ceremonies.
"That's the last thing they want to do so we brought them in as part of the pre-show.
"Where we stuffed this up was we didn't parade them again with Kurt Fearnley and the flag after the broadcast started."
As for Katie Noonan's shocking musical display…
"Let's be really blunt about this Ray, we had a lot of trouble attracting people to come and perform on the Gold Coast.
"A lot of people we approached said no.
Ray reveals Delta Goodrem had written a song for the Games 12 months in advance but was knocked back by the Artistic Director.
She was only called in at the last minute when they didn't secure anyone bigger.
"I don't know anything about that. I'm Chairman of the organising committee, I don't nitpick about every tiny little thing the Creative Director does."
Click PLAY below for the full interview