One Nation truck torched in post-election attack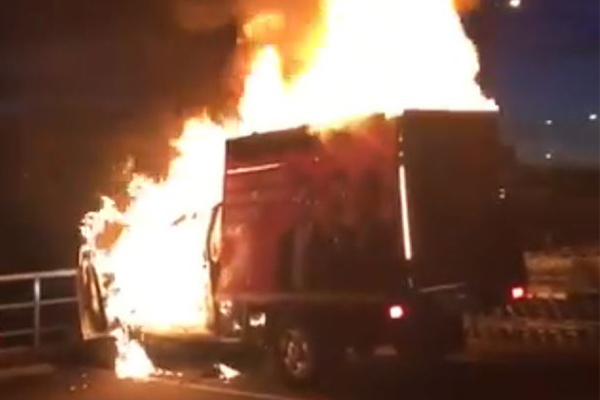 A One Nation truck has been set on fire in Hobart, the day after the election.
Tasmanian Senate candidate Adam Lambert parked the truck, bearing the images of Pauline Hanson and two others, outside a shopping centre while he was buying groceries.
When he returned at around 5pm, it was ablaze.
Our One Nation truck in Tasmania was parked outside a shop while our candidate was buying groceries. Someone was seen torching it before fleeing.

It is amazing how the left call for tolerance but act like they're above the law when you don't agree with their ideologies. -PH pic.twitter.com/8WHAyasgcc

— Pauline Hanson 🇦🇺 (@PaulineHansonOz) May 19, 2019
One Nation leader Pauline Hanson has blamed "the left" for the incident, claiming someone was seen lighting the fire before fleeing.
In a post on her 'Pauline Hanson's Please Explain' Facebook page, she says she's concerned about where Australian politics is heading.
"This is what the left do to conservative parties.
"Yesterday one of our volunteers was bashed and called a "white dog" because he asked a man to stop wrecking our signs in Cowan."
One Nation's vote has surged across the country, especially in Queensland where there was a 3 per cent swing towards the party.
Police are treating the fire as suspicious.