Novavax explained: No 'firm timeframe' yet for more traditional vaccine to fight COVID-19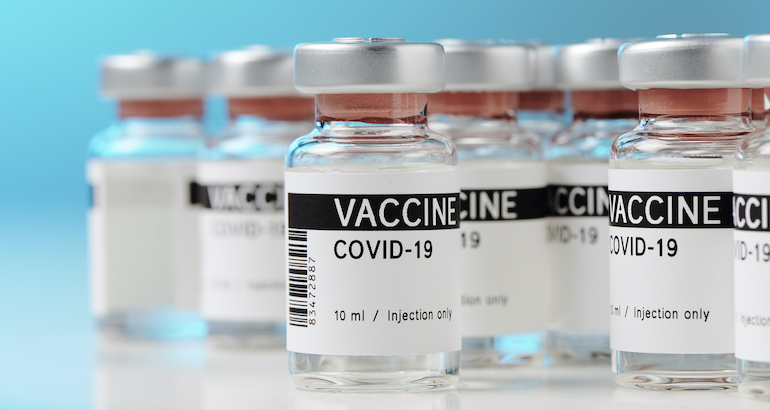 Australia may soon add another COVID-19 vaccine to its arsenal, if the Novavax vaccine gets the tick of approval from the Therapeutic Goods Administration (TGA).
The protein-based vaccine would be the fourth vaccine approved in Australia.
The company has applied for provisional approval but Director of Infectious Diseases at Mater Health, Dr Paul Griffin, said there was no "firm date" yet on when the Novavax would be available in Australia.
"We know the rolling submission to the TGA was submitted last week, they have submitted or finished their submissions to a number of regulatory bodies around the world, and have already gained one approval," he told Scott Emerson.
"It is getting very close, the data looks very good, it's going to be a great vaccine to add to the already good options that we have.
"There's a lot of talk about this one being I guess the solution to all of our problems, I guess people have to understand the three vaccines that we've got are very safe and effective already.
"This one is going to be a very welcome addition to those vaccines, hopefully that mean everybody as the impression there's a vaccine for everybody now."
He explained Novavax is a protein-based vaccine, using a more traditional technology.
"It's been used successfully for things like Hepatitis B and the HPV, a lot of people it seems have a bit more comfort given that is a more traditional approach.
"It would be great to have that one on board but we don't have a firm timeframe."
Press PLAY below to hear more about Novavax and booster shots