'No justification' for further trade tensions with China over new security pact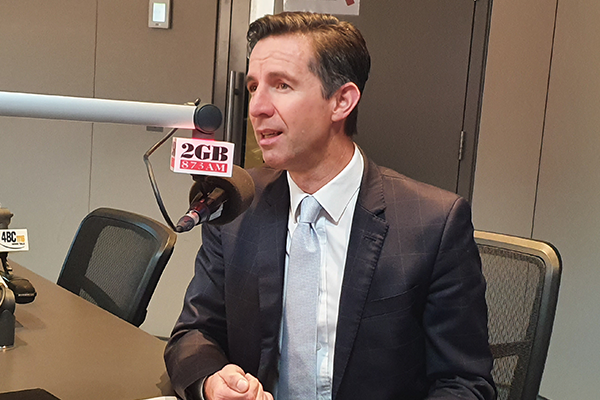 Finance Minister Simon Birmingham says it's important Australia works to protect its own interests and well as the safety and stability in the Indo-Pacific region.
Australia, the UK and the US have today launched a new strategic alliance which will see the construction of nuclear submarines.
"This is one of the most consequential decisions taken in terms of or security and strategic alliances in decades," he told Scott Emerson.
"It's not just about new submarines, although that is a very crucial part of the arrangement, but it's about ongoing security technology sharing cooperation that will enable our three nations to ensure our defence forces, which are some of the most advanced in the world, maintain that."
He said Australia had nothing but peaceful objectives in terms of our defence investment".
But it was important to work towards protecting "peace and stability" in the region.
"We've seen increased militarisation of our region a most contested region in that sense."
Mr Birmingham said there would be "no justification" if the announcement triggered further trade tensions with China.
Press PLAY below to hear more about the important announcement
Executive Director of the Australian Strategic Policy Institute, Peter Jennings, said he was surprised by the announcement.
"It's a major new alliance, it's a leap into nuclear power which is something that very few navies in the world have done.
"It's frankly a promise to spend a whole lot more on defence than we are currently spending at the moment."
He said it was a "complete redesign of Australia's defence force, with some of the biggest changes" in the post-war era.
Mr Jennings predicts a "public reaction" from China, such as more propaganda against Australia, as well as private repercussions too.
Press PLAY below to hear more about he expects China will react
Australia goes nuclear in landmark alliance to counter China