Night Cats, more services: City ferry network to get a major upgrade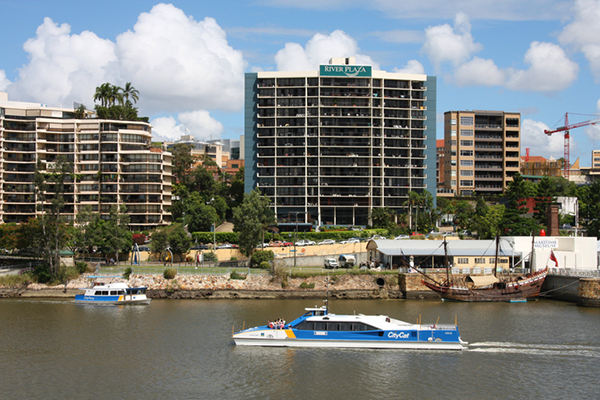 There will be extra services, late night ferries and new terminals being built as part of a huge upgrade across the network to Brisbane's CityCats services.
Lord Mayor Adrian Schinner said there will be an extra 45 ferry services a week, as well as increasing the frequency of the services, for both locals and tourists.
"We are also putting on targeted express services to the most popular CityCat terminals," he told Scott Emerson.
"There will be a trial of night Cats, which allow people on Friday and Saturday night to catch the ferry into the city to enjoy the nightlife or home … so they will run until midnight.
"And then we are putting new terminals into place at Howard Smith wharves and a brand new one at South Bank too."
Press PLAY below to hear more about the plan to upgrade the city infrastructure [from 1.39 minutes]
RELATED
Brisbane's plan to mirror style from New York and Singapore apartments