Millionaire benefactor ditches hospital donations over name change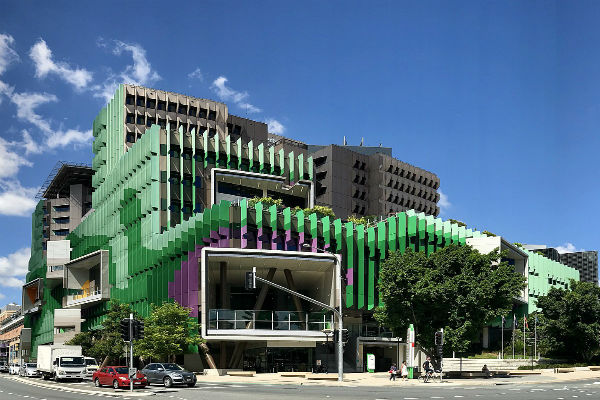 Medical philanthropists Judith & Trevor St Baker AO have told the Queensland Children's Hospital board they have lost any future support from them after they went ahead with tearing down Lady Cilento's name.
The St Bakers were major funders of the Starlight Express Room, a haven for sick kids at the hospital. But they have been left horrified by the change of name from one of Queensland's most notable contributors in this area, and an exceptional Queensland woman, despite public outcry and the exposure of the survey scandal.
"We told the board they should never contact us again," Mrs St Baker said.
"I'm sympathetic to the cause, but to go ahead with removing the name of an outstanding Queenslander is insulting. It's unnecessary, ridiculous and a waste of money. We object to it and will find other ways to help sick kids and invest our philanthropic money."
The St Bakers have invested millions in philanthropy, including donating to the University of Queensland's Skin Cancer Research Centre and committing $750,000 to St Vincent de Paul to fight homelessness.
Mrs St Baker said the argument that the hospital name change would help attract more funding was "outrageous" and, in her case, "obviously has had the opposite effect".
The St.Bakers' objections in the wake of the scandal are backed by the Cilento family. They've called the removal of the name, which was completed at the end of last year, the final insult.
Giovanna Volpe-Cilento, Lady Cilento's granddaughter said, "it was the absolute worst way to end the year".
"We've fought on behalf of our grandmother, her legacy and all the Queenslanders who've been incensed by the actions of this government.
"Despite the poll being shown to be completely flawed, the petition supposedly signed by doctors never materialising and the Health Minister himself being investigated by the Crime and Corruption commission, the name change has still gone ahead. It's simply disgusting."
Public outcry followed the revelations about how the name change was justified and the millions in taxpayers' dollars that are being thrown at the outside of the building when there are many more urgent areas inside the hospital in need of attention.