Locked out Queenslanders take up refuge at regional showgrounds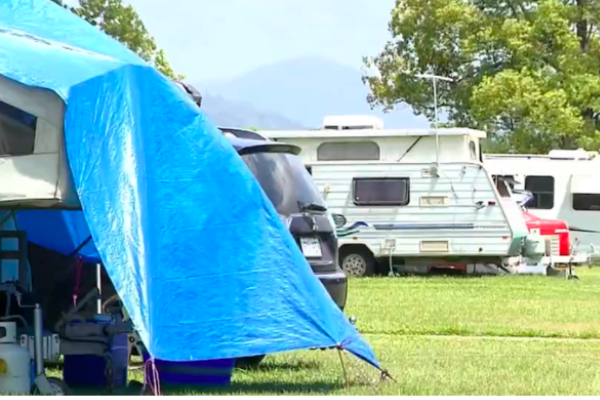 Thousands of Queenslanders remain stranded across the border including some who have set up home at a make-shift 'tent city' south of the border.
Secretary of the Murwillumbah Showgrounds Trust, Allan Brown, shared some of the heartbreaking stories of Queenslanders who have taken up refuge at the showgrounds.
He said they "haven't got a lot of options".
"It's not so much a tent city at the moment, some of the ones that were there just basically with what they had, there was people living in the back of their cars, and the ones that only had tents they have been accommodated at some of the facilities at the showgrounds," he said.
"Others that were in cars, there's been a couple of caravans donated by some generous local people so they actually had somewhere to stay and to sleep."
He said there was a "lot of empathy with the general public, even if there isn't from the Queensland government".
Press PLAY below to hear some of the personal stories of the stranded Queenslanders
Image: Nine News