Local legend starts the most Aussie campaign ever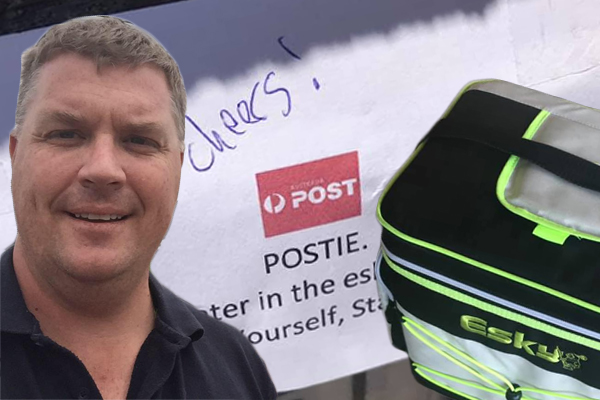 A local legend has started the most Aussie campaign ever, and we want everyone to get involved.
With temperatures soaring across the country, plenty of people are struggling – the elderly, pets, construction workers and more.
But Canberra man Richard Forshaw realised there's one group of workers that has no way of escaping the heat.
Our posties.
So he filled an esky with cold water and a can of coke and attached a note.
"POSTIE.

There is cold water in the esky at the front door.

Help youself, stay cool."
By the end of the day the mail had been delivered and the postie had replied… again in the most Aussie way ever.
Natalie Peters and Erin Molan noticed his Facebook group Put Your Eskys Out and had to get involved.
Richard tells them how the idea is snowballing and why he started it.
"It's just a bit of community spirit that in the height of summer we all need."
Click PLAY below for the full interview