LATEST | TGA updates guidelines to greenlight NRL passes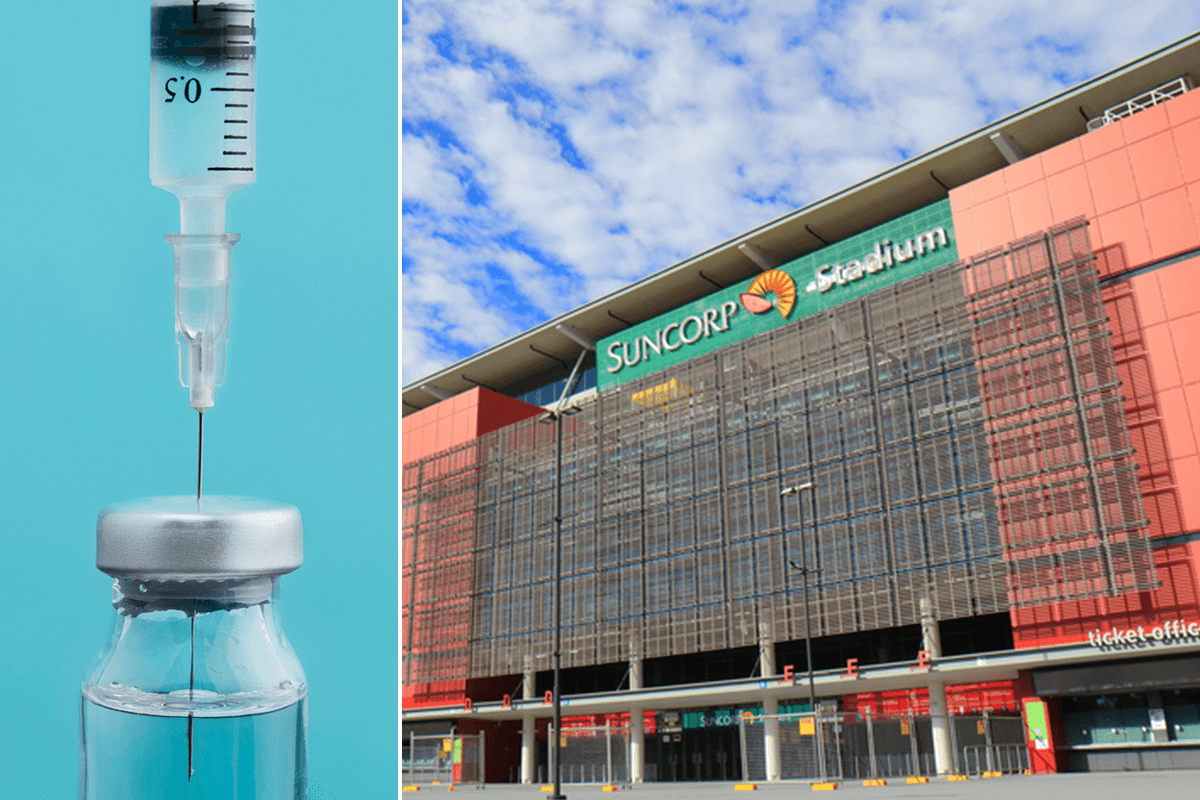 The state's government plan to use NRL tickets to entice unvaccinated Queenslanders to roll up their sleeves is back on.
2000 double passes for tonight's preliminary final match were up for grabs yesterday, but the Therapeutic Goods Administration stepped in.
Under TGA guidelines, rewards couldn't be offered for people receiving their first jab and the offer should have been extended to every vaccinated Queenslander.
The Today Show reporter Jess Millward told Peter Psaltis the TGA has since had a change of heart and updated its guidelines.
Press PLAY below to hear the latest from Jess Millward 
RELATED 
UPDATE | Free NRL tickets for newly vaccinated Queenslanders back on
Image: Getty