Ray Hadley reveals the impact the Lindt siege has had on him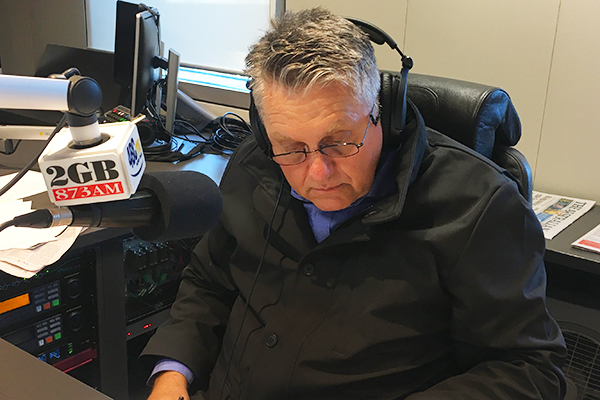 For the first time, Ray Hadley has spoken about the long-lasting impact the Lindt Café siege has had on him, revealing it "left a mark".
December 15, 2014 was a day like any other until just before 10am, when phone calls started coming in from Martin Place.
What initially seemed like a robbery turned into something that would make headlines around the world and change Australia forever.
The events of that day have been scrutinised by many; a coronial inquest, police, victims and now veteran journalist Deborah Snow.
The former Four Corners journalist has dug into every possible aspect of the siege for her new book Siege: Inside The Lindt Café.
Ray spoke to Deborah when she was writing the book but tells her it's been extremely difficult to read it.
"I don't know how quite to say it… I didn't realise until I started to read the book a week or two back that this had left a mark on me.
"And I've tried not to think about it over the past four years.
"But in reading your book, it's so factual and so to the point, that I find myself reading small parts of it and then putting it down and coming back to it."
Deborah tells Ray a lot of the people she's spoken to are feeling exactly the same.
"I don't think you're alone in having that reaction.
"There are scores, if not hundreds of people involved on that day and night – police officers, ambulance officers, family, friends, media professionals such as yourself and Chris Reason – who were profoundly affected and are affected in many ways, still to this day," Deborah says.
"I was conscious that I was writing about an event that was incredibly dramatic, had immense power as narrative, but was actually about real people and the impact on those lives."
Click PLAY below for the full interview with Deborah Snow
You can buy Siege: Inside The Lindt Café HERE