'If that was the truth, it would be crazy stuff', says Molan on genderless guidelines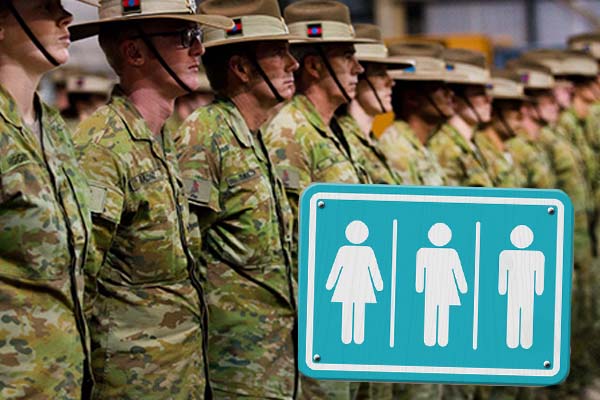 A supposed genderless guideline is causing a stir within the Australian Defence Force.
It suggests soldiers shouldn't use terms such as 'him' or 'her' for fear of offending LGBTQI members of the military.
Defence Minister Marise Payne has denied this is happening, saying the allegations are wrong.
Retired Major General and Liberal Senator Jim Molan tells Chris Smith "if that was the truth, it would be crazy stuff".
"I've heard what the minister has said, she's quite correct. We're not putting out a defence directive.
"If we say that gay or LGBTQI people do not exist in our military and haven't existed for about 10 thousand years in our military, we're stark raving mad.
"If they're in the military with me, I will respect them and I'll respect what they want to be called."
Click PLAY below to hear the full interview
Senator Molan has also spent the last few weeks, before the House of Representatives returns, visiting drought-affected areas.
"I hope I can provide some help to people.
"Someone in there, Chris, is a medium-to-long-term solution for our problems."