Humbled Usman Khawaja not focussed on batting order ahead of Ashes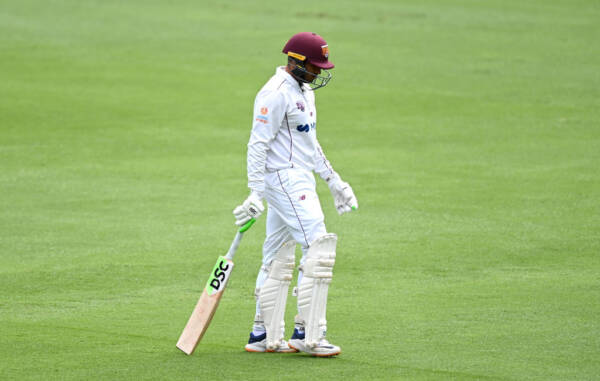 Usman Khawaja has been named in Australia's Ashes squad, and he says he's truly humbled.
The Queensland batsman says it's an exciting time, and there's nothing quite like the Ashes.
It's been over two years since he played a Test.
"Ashes summers are huge, you can't replicate an Ashes summer, the whole of Australia gets behind the team, something about beating the old enemy .. there's people coming up to you on the street saying good luck, everyone just seems to get involved and definitely a bigger hype, the media is all over it," he told Wide World of Sports host Peter Psaltis.
"The history of it is amazing so, it definitely is the pinnacle of Australian sport when it comes to tradition, legacy, it is a very exciting time and it's also tough cricket."
He said even if he's not in the squad, he still gets excited for Ashes time.
He said he wasn't "bothered" by the batting order, saying he was part of a 15-man squad.
"I'm quite humbled and grateful to be a part of the squad and whatever happens from here."
But Khawaja admitted he definitely still has a competitive streak, despite being incredibly humble!
Press PLAY below to hear about how he's feeling in the lead up to the Ashes
Image: Bradley Kanaris/Getty Images