High school inventor taking the world by storm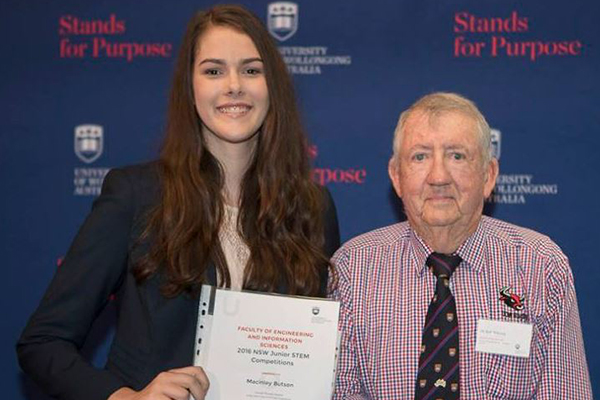 Macinley Butson is yet to graduate high school, but her invention could change the lives of breast cancer sufferers.
The 17-year-old is NSW's Young Australian of the Year and is the mastermind behind 'smart armour', a technology which acts to shield a healthy breast from harmful radiation treatment.
Macinley tells Alan Jones the inspiration for her invention came from medieval times.
"I discovered scale mail which was also a type of medieval armour but less known. I tested that and it worked fantastic."
Macinley leaves tomorrow to represent Australia at America's Research Science Institute and it's safe to say there's a bright future ahead for this brilliant innovator.
Click PLAY below for the full interview with Macinley Butson
Related
The brilliant young inventor on a mission to save Australian women