Health Minister downplays crisis uncovered by explosive ramping documents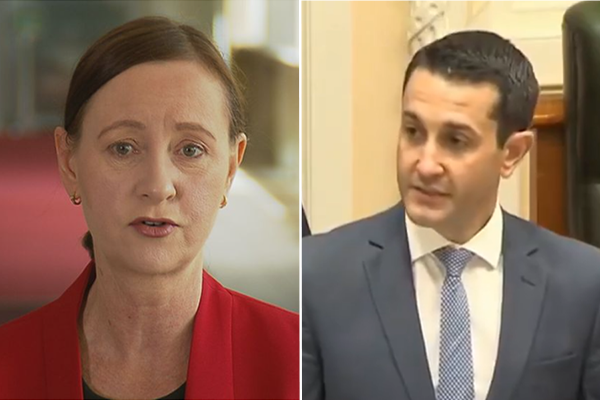 The state government has defended its handling of Queensland's ambulance ramping crisis, downplaying data. 
The LNP today released hundreds of documents from Queensland Ambulance Service, obtained under Right to Information, which detail response and waiting times and staffing gaps.
But Health Minister Yvette D'Ath has downplayed the significance of the data, which was recorded earlier this year.
Nine News reporter Tim Arvier told Sofie Formica the state government claimed ambulance ramping has seen a 20 per cent reduction since.
"[But] what I'm being told is ramping is still very much a problem," he said.
"There has been a slight easing, it's not as bad as then, but there are still, especially at certain times of the evenings, long waits."
With a myriad of problems contributing to the overall issue of ramping, Tim says he expects it'll be some time before the issue is resolved.
Press PLAY below to hear Tim Arvier's full report 
Image: Nine News, David Crisafulli / Facebook