'Felt right across the community': Dayboro battling to save university vet clinic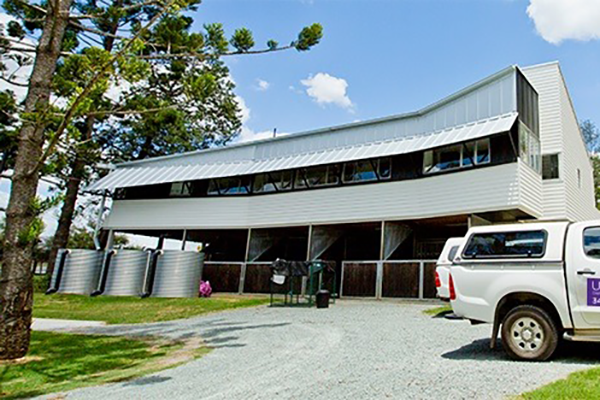 Dayboro locals are fighting to keep the University of Queensland veterinary clinic in their town amid discussions of permanent closure.
UQ recently proposed from February 2022, the clinic be consolidated within its Gatton campus, citing management and financial reasons.
The services was the only of its kind available to farmers in the region, having serviced Moreton Bay for 34 years.
A petition, organised by local Millie Yee, to save the clinic has since amassed almost 6,000 signatures.
Ms Yee told Neil Breen the loss would be "felt right across the community", but keenly for cattle farmers.
"There are other vets in the area … but they seem to be more focused on horses, to be honest.
"UQ basically has the majority of the cattle practice, so as a result, I think they are able to offer the farmers efficiencies of scale.
"So for example, if they are travelling up Ocean View, up to Mt Mee, down to Kilcoy, they can do it all in a circuit and farmers don't have to pay the travel expenses."
Press PLAY below to hear how talks with UQ have progressed
Image: UQ VETS Dayboro / Facebook