Federal government blindsided by Queensland's Olympic budget bust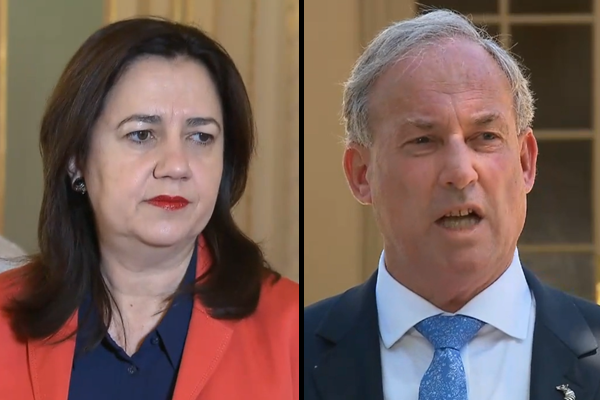 With more than a decade until Queensland hosts the Olympic Games, the state has already blown its budget. 
A 92-page document presented to the International Olympic Committee in July budgeted a $5 billion price tag for the entire event.
Around $1 billion is destined for a knockdown-rebuild of The Gabba and $85 million to the opening and closing ceremonies.
Neil Breen suggested to Federal Sports Minister Richard Colbeck the public has been lowballed.
Neil Breen: "Are you confident it'll be $5 billion all up? Because I reckon it'll be $15 [billion]."

Richard Colbeck: "It'll probably be a bit more than $5 [billion], given the infrastructure for transport and the infrastructure for the Games."

Neil Breen: "So … we've already blown past $5 billion?

"I'm not blaming you for that by the way, because the Premier had a press conference for a $1 billion Gabba.

"The public's not stupid…"

Richard Colbeck: "The Gabba announcement was a bit of a surprise to a lot of us but that's what's promoted the process we've put in place now."
Press PLAY below to hear the full interview 
Image: Nine News